Faye Chambers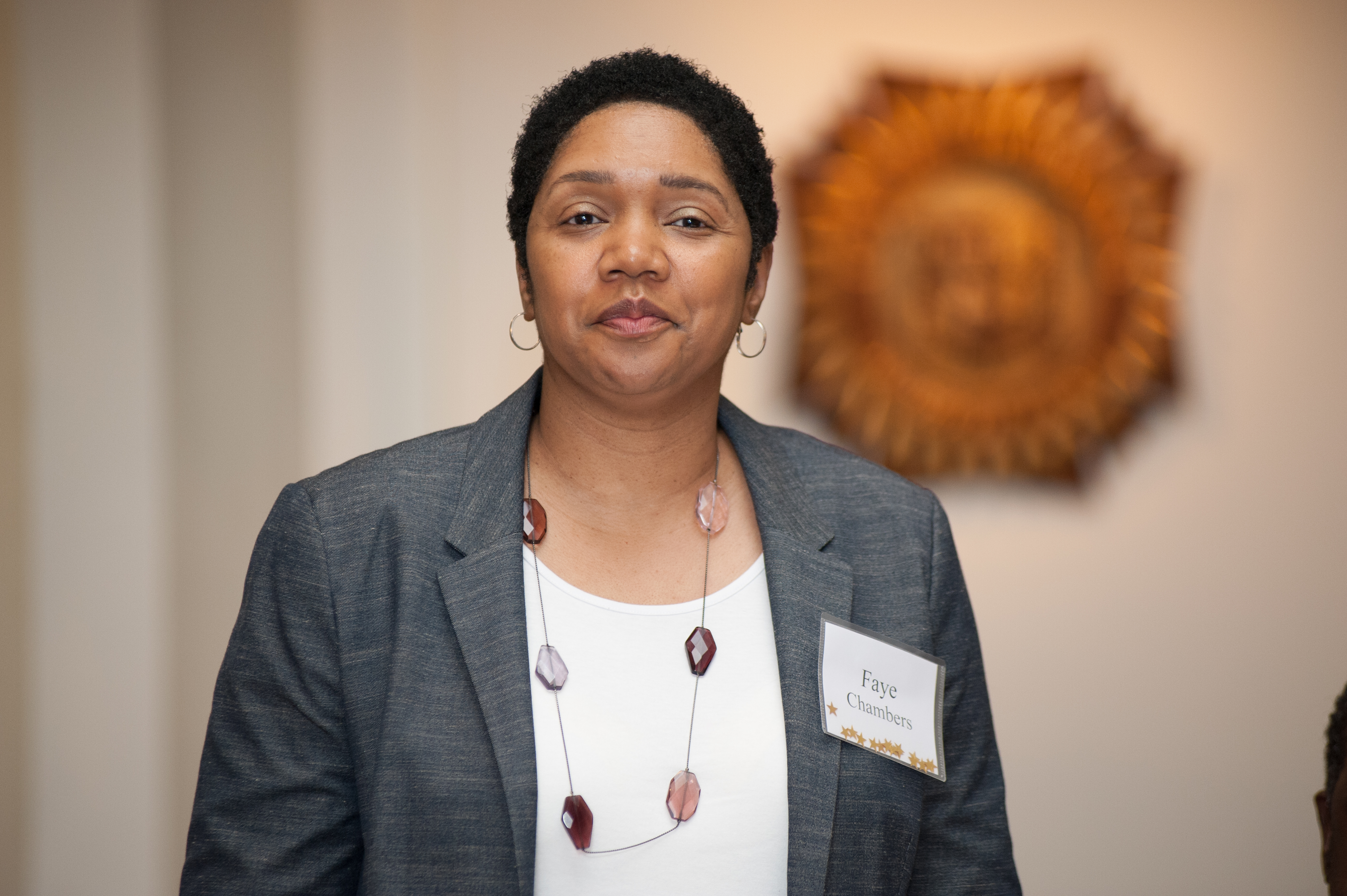 "Loyola SCPS is a rewarding experience!"
Class of 2016

Organized

Focused
Faye Chambers, shares her experiences of being an adult learner at Loyola School of Continuing and Professional Studies:
Why did you choose Loyola SCPS?
I chose Loyola SCPS for its outstanding reputation and its offerings for some of the best professors; the school has a program that appealed to me, it is easy to commute to after work, it has convenient class hours, and my past credits transferred easily.
How did coming back to school change your life?
Returning to school changed my life in many ways. I am a better manager of my time, my critical thinking skills have been sharpened, and my business writing skills have vastly improved. I can anticipate problems and find solutions faster and I can construct a business email or letter with relative ease and with a lot more confidence.
How do you manage work, family and school?
Very carefully! I have been blessed with great organizational skills and a great memory so I use these gifts to my advantage during the school term. My education is very important to me and so my commitment to it takes first priority. In addition, my family supports my split time commitments, and makes it easier for me to focus on assignments and prepare for exams.
Did your time at Loyola sync with the goals you had set for yourself?
Yes. I would say it did. I wanted to return to school to complete my degree and Loyola provided a great avenue for it.
Any particular experience that defined your experience at Loyola?
I entered the business writing class with the problem of "writer's block." The professor advised me to just start writing, put all of my thoughts down, not to worry about correct spelling and punctuation on my first draft. His words were "After you have done this let your writing 'cool' and go back to it the next day." The point of the lesson was that the next day I would be able to revise my paper and start to form the final version. The technique has worked for me without fail every time I sit down to write, be it in school or otherwise.
Also, in the fall of 2013, I applied and received the Magdalene Herzog and Cooke Foundation Scholarship. Not only was this a great honor, but it also aided my finances and strengthened my resolve to complete my degree. Loyola SCPS offers many such scholarships, that benefit students and help them achieve their goals.
Why would you recommend Loyola to those choosing to complete their degrees?
I would recommend Loyola because of the flexibility of the classes offered, either in the class room setting or on-line. The professors are experts in their fields and are extremely enthusiastic about teaching. In addition, the professors understand the challenges of the working adult and are reasonable with the amount of work that is assigned.
What tips would you give prospective students for a successful balance?
Develop a good support system and make school a priority. With Loyola's approach to help adult learners and flexible hours, you will get through the program with ease and confidence.