Campuses
Loyola University Chicago is comprised of six campuses, five located in the Chicagoland area and one in Rome.
The Chicagoland campuses include the Lake Shore Campus - home of the College of Arts and Sciences, the School of Environmental Studies, and the Graduate School; the Water Tower Campus - home of the School of Social Work, School of Law, School of Education, School of Business Administration, School of Communications, and Arrupe College; the Health Sciences Campus in Maywood, IL - home of the Niehoff School of Nursing and the Stritch School of Medicine; the Loyola University Retreat and Ecology Center (LUREC) in Woodstock, IL; and the Cuneo Mansion and Gardens in Vernon Hills, IL.
Loyola University Chicago's Rome campus, the John Felice Rome Center (JFRC), is open to Loyola and non-Loyola students. Located on the Monte Mario, the JFRC offers courses in anthropology, archaeology, art history, classical studies, communication, fine arts, history, global and international studies, peace studies, philosophy, and political science.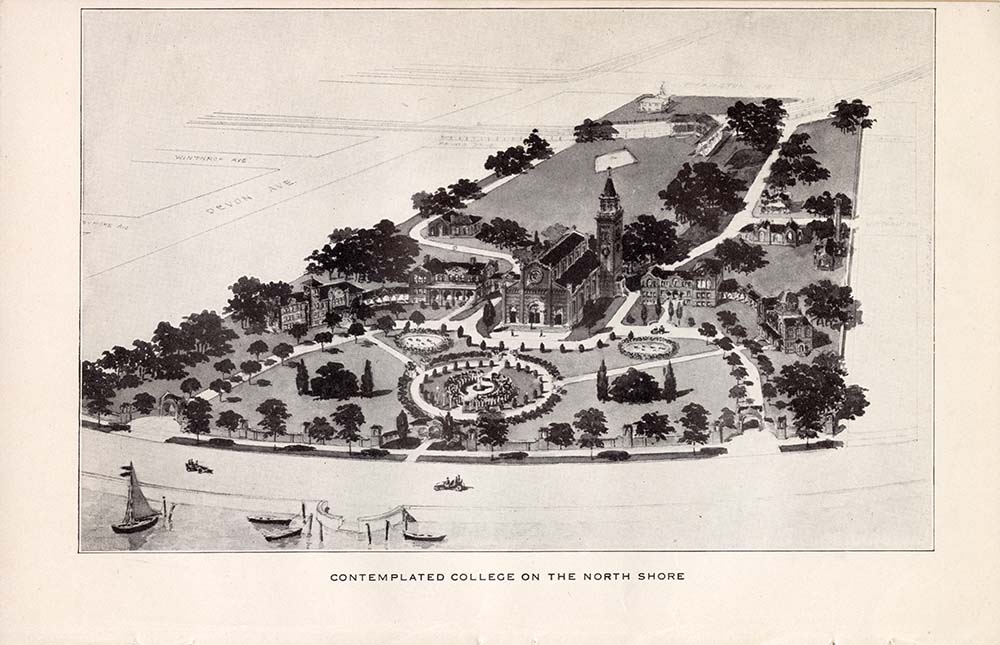 Find out more about Loyola's campuses in Loyola University Chicago by Kathryn A. Young and Ashley Howdeshell (The Campus History Series, Arcadia Publishing, 2020). Available at https://www.arcadiapublishing.com/Products/9781467105590 .