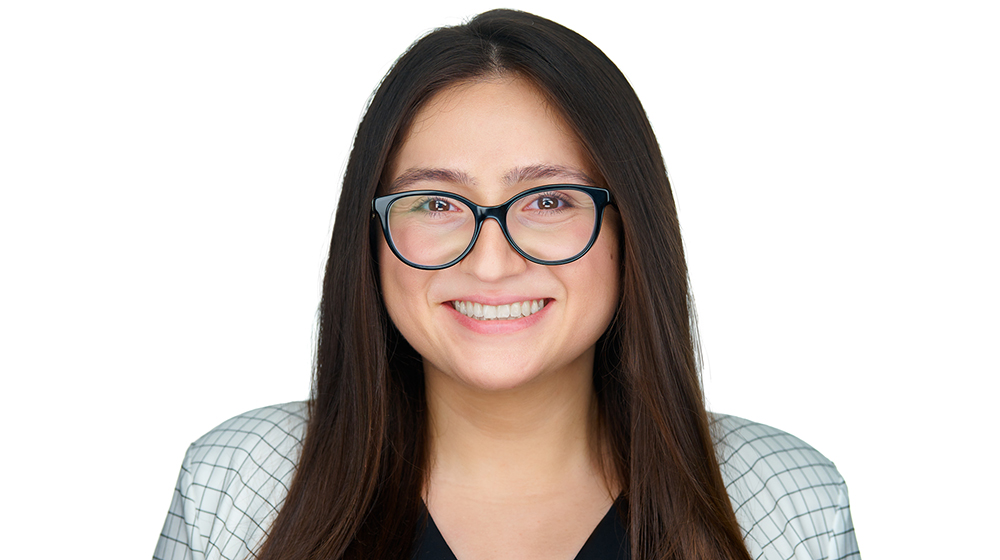 Title: Administrative Assistant for Academic Affairs
Hometown: Chicago, IL
Degrees: BA in Political Science and Psychology, Olivet Nazarene University; MA in International Affairs, Loyola University Chicago (expected graduation 2024)
Research and teaching interests: My undergraduate thesis analyzed the current political and economical conditions of Lebanon by investigating it's history. We can also chat after I finish my Master's Degree about future research!
What community events have you planned?
I help plan a lot of the events that are hosted through the Office of Academic Affairs, both for students and faculty: PTK ceremony and the Dean's List Social Hour are just to name a few.
What attracted you to Arrupe College?
When I first learned about Arrupe, I was amazed at its mission and the opportunity students had to receive a quality education with little to no-cost. I never knew that such an opportunity existed! At Arrupe, the student is seen in it's entirety: faculty and staff care for and support them academically, emotionally, spiritually, and financially. The mission and support system Arrupe has in place to care for the whole person really drew me in.
How did you get involved in higher education?
When I was an undergraduate student, I was highly involved on campus as a Resident Assistant (RA), Freshmen Jumpstart Coordinator (similar to Arrupe's ACUNI Peer Instructor), and tutor. I really enjoyed my time working with students and watching them grow and succeed academically and emotionally!
What is your favorite aspect about working at Arrupe? And the biggest challenge?
The students! Even the smallest interaction I have with students make my day. As a first-generation American and the first to graduate college in my family, I understand a lot of the unique challenges our students face, but seeing students achieve in spite of these challenges is truly inspiring. Watching them succeed here at Arrupe and beyond has been a very rewarding and encouraging experience!