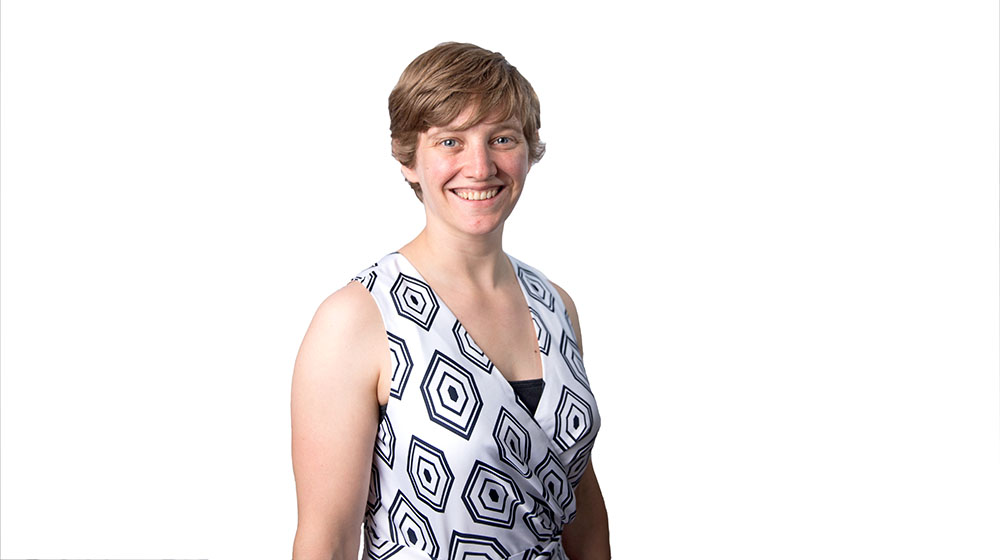 Title: Clinical Associate Professor, Environmental Science
Degrees: BS, Arizona State University; MS & PhD, University of Minnesota
Hometown: St. Cloud, Minnesota
Courses taught: ACISC 101 Scientific Basis of Environmental Issues, ACISC 102 Environmental Processes, Challenges, and Methods
What attracted you to Arrupe College?
Initially, I was attracted to Arrupe's mission, rooted in social justice and expanding meaningful access to higher education. With its very small student population and very high-support model, I think Arrupe is one of the most innovative projects in higher education right now, and I'm really excited to be a part of it.
Talk a little about the classes you teach.
Until now, I usually taught upper-division environmental science courses and lower-division chemistry courses. I am really enjoying teaching lower-division environmental science courses. Students today will face significant environmental challenges at local and global scales during their lifetimes, and whether they become scientists or informed citizens and community members, each of them will have an important role to play in rising to those challenges. My job is to help them figure out what that role will be and what they will need to be able to do to execute it. Teaching ACISC 101 and 102 is making me a better person, too. It's much harder to ignore the effects of my own actions when I'm talking about them every day instead of focusing on very fine technical details like I might have in previous classes.
How did you get involved in teaching environmental science?
I went to Catholic K-12 and spent a great deal of time at my college's Catholic Newman Center, and that's how I was inspired to look for a career that would be related to Catholic social teaching. I thought I didn't want to work with people, so I focused on environmental chemistry, in hopes I would eventually work in something related to environmental stewardship. I worked in my college's tutoring center and loved helping students learn. Eventually, I realized I liked working with people, and I loved helping people see the connections between big environmental processes and challenges, societal actions, and individual actions.
What's your favorite part about teaching? And the biggest challenge?
I don't think many scientists would say this, but I love reading student writing. I love finding out what really worked for them in class, and discovering connections they made that they may not have shared out loud in class. It's also really cool to spend my days thinking about the things I think are important and interesting, and how I can get students to find things about the environment they think are important and interesting. That can be one of the biggest challenges, too. Even though I'm fascinated by the particular ways that certain pollutants interact with sunlight, for example, that's not necessarily what my students need to know about in order to be well-informed community members making positive change in the world. Picking and choosing our topics in such a broad, interdisciplinary field can be challenging.