Interim Director and Senior Program Manager, Baumhart Center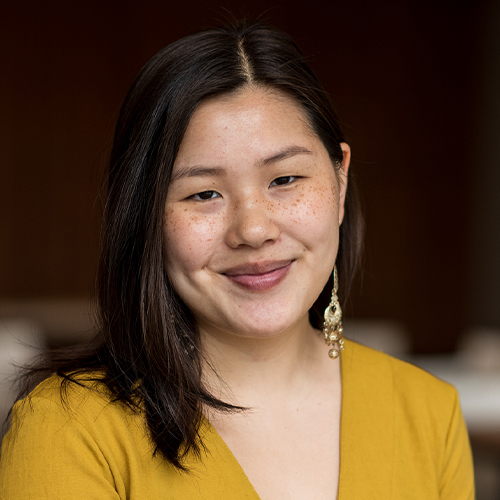 Emily Nordquist is the Senior Program Manager for the Baumhart Center, an interdisciplinary center at Loyola University Chicago that equips leaders to thrive at the intersection of profit and purpose. The Center is home to a highly selective MBA program, called Baumhart Scholars, that prepares working professionals to accelerate impact in their careers. In addition to her role at Baumhart, Emily co-teaches a graduate course in project management and equity-centered design at the Quinlan School of Business.
Before joining Baumhart, Emily worked for LISC's New Markets Support Company (NMSC), a Chicago-based social enterprise, and a subsidiary of one of the largest community development financial institutions in the country. NMSC delivers creative financing solutions to expand economic opportunity and has created over 7,000 jobs in low-income communities across U.S. cities and in rural America. In her role, Emily led the impact management process for NMSC's portfolio of $1 billion of investments in health care centers, schools, community centers, industrial facilities and more. Emily also developed and supported internal fund management, impact compliance, and asset management processes.
Emily has a bachelor's degree in Economics and an MBA from the Quinlan School of Business at Loyola University Chicago. She currently serves on the Impact Investing Advisory Council of the YWCA Metropolitan Chicago and is an inaugural Obama Foundation Community Leadership Corps (CLC) Member and a current Alumni Ambassador for the CLC program. In 2018, she was given the opportunity to speak about her work in reimagining financial well-being for women at the Obama Summit. Emily also served on the small business and entrepreneurship policy team for Mayor Pete Buttigieg's presidential campaign in 2020.