Chairman, Keystone Capital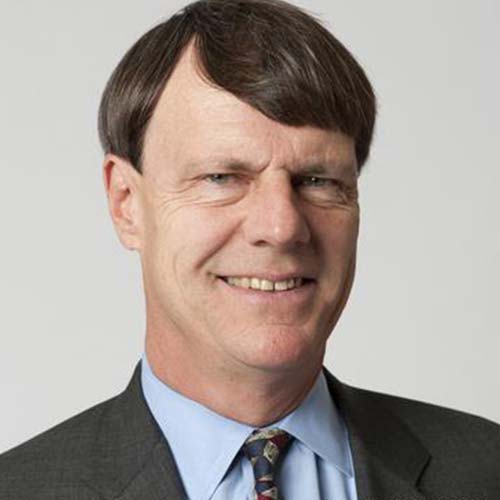 Kent Dauten is Chairman of Keystone Capital, a private equity investment firm and entrepreneurial holding company which he co-founded in 1994. Keystone is an operationally focused acquirer and longer term holder of a diverse portfolio of manufacturing and service businesses. Kent served as President and CEO of the firm's first portfolio company and built it into the nation's leading medical records management company through a series of a dozen acquisitions. He then successfully merged this business into Iron Mountain Incorporated, served for a transition period as the President of their Health Care Division and continues today as a director of this NYSE public company.
Kent started his career in 1979 at First Chicago Venture Capital where he was responsible for finding, evaluating, closing and monitoring management buyout and growth investments across various industries. He also initiated and developed a health care services industry specialization including serving on the board for over 30 years of his very first investment, hospital operator Health Management Associates, overseeing its growth to over $6 billion in revenues. Kent later helped lead the spinoff of First Chicago Venture Capital's entire organization to co-found Madison Dearborn Partners, one of the Midwest's largest private equity firms.
Kent serves on the boards of trustees of numerous civic and philanthropic organizations, including at Northwestern Medicine where he is a past chairman of Northwestern Memorial Foundation, and the Museum of Science and Industry where he is currently board chair. He is also active in the field of education on the board of the Big Shoulders Fund and was previously elected as a member and President of his local School District #29 board. He serves at Harvard Business School on the Board of Dean's Advisors and previously was an Entrepreneur-in-Residence there mentoring students. At Dartmouth College he and his wife serve on the President's Leadership Council and have served as Co-Chairs of the Dartmouth College Fund annual unrestricted giving effort, for which they received the Mandel Society award for visionary leadership.
For over sixteen years Kent was a volunteer with Lutheran Social Services of Illinois, including serving for a term as its board chair, and received this agency's Amicus Certus "True Friend" award in 2012. He has served as president of his local church council, and currently is on the Presiding Bishop's Advisory Council for the national Evangelical Lutheran Church in America.
Born and raised in Champaign, IL, Kent received an A.B. degree in economics, summa cum laude and Phi Betta Kappa, from Dartmouth College and an M.B.A from Harvard University. He and his wife live in north suburban Chicago and are very proud of their four children.