archive
A Sustainable Chicago for All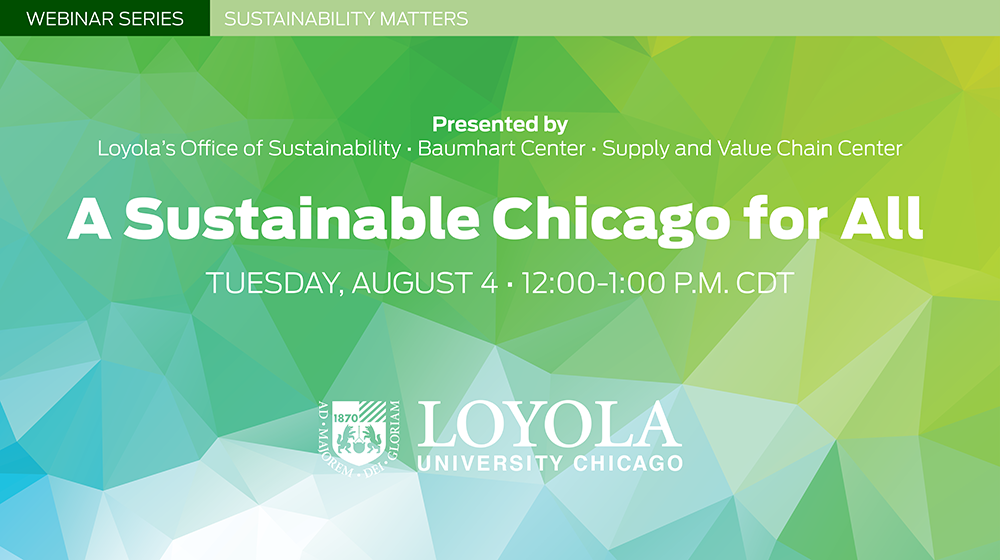 Join us on August 4th from noon to 1 p.m. CDT for our virtual conversation on A Sustainable Chicago for All. Sustainability is a clear priority for Chicagoland residents, however the benefits of sustainability initiatives are not equitably distributed. With help from a team of experts, we will explore how we build a more inclusive and sustainable future and #buildbackbetter after COVID-19.
Featured speakers
Sustainability Matters webinar series
Sustainability Matters is an interdisciplinary webinar series that explores the urgency and opportunity to advance sustainability efforts in the Chicago region. The four-part, weekly series is a partnership of the Loyola's Office of Sustainability, the Supply & Value Chain Center, and the Baumhart Center.