Baumhart Scholar named a 2020 Game Changer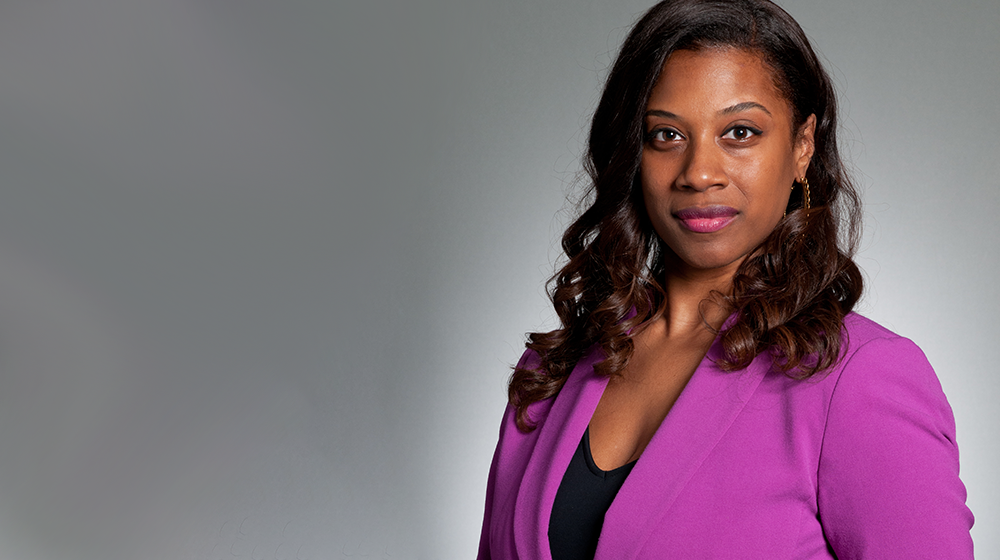 Jennifer Hodges, a student in the Baumhart Scholars MBA, was one of only 40 leaders in the Chicago region to be recognized as a Game Changer, Class of 2020, by Ariel Investments and WVON Radio.
Every two years, Ariel Investments and WVON join forces to celebrate the accomplishments of dynamic leaders who are powerfully shaping the future of Chicago.
Changing the game for Chicago students
Hodges currently serves as director of the Whole Child Fund at KIPP Chicago. In that role, she is leading the convening of educators, families, policymakers, and community members to influence the long-term success of students. Her work supports the successful matriculation of students and elevated economic capacity for households.
"I am honored to be recognized by Ariel Investments and WVON as a 2020 Game Changer," Hodges said. "This year has been a manifestation of dreams and intentions. My ongoing intention is to cultivate the next generation of African American leaders to know their purpose and activate their dreams to become game changers in their own right."
As a current Baumhart Scholar, Hodges is currently pursuing an MBA education aimed at equipping her with additional tools to make a difference on social and environmental issues.
"All of us at Quinlan are truly proud of Jennifer's accomplishments and energized to be part of her learning experience," said Kevin Stevens, dean of Loyola's Quinlan School of Business. "She is, indeed, a game changer who has and will continue to have a deep and influential impact on Chicago."
Learn more