Malkin encourages students to be bold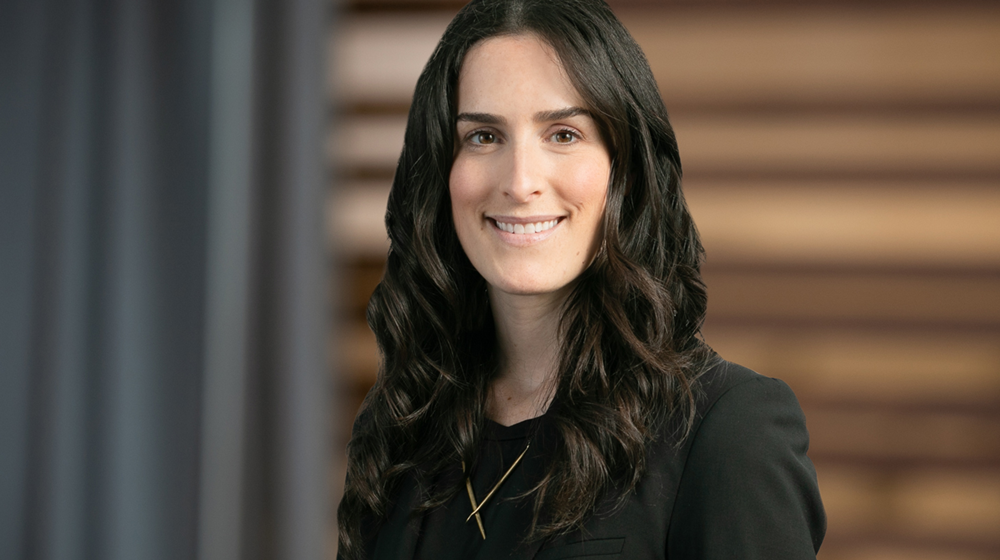 By Erin Lippert, Student Report
On January 28th, the Baumhart Center had the privilege of hosting Jessica Malkin as part of the monthly Fisher Family Conversations.
During the gathering with Loyola students and young professionals, Malkin shared her incredible journey thus far as a leader in social innovation. One of the biggest takeaways for Loyola sophomore Sarah Hoffman was Malkin's advice to always say "yes." "Hearing her talk about this really showed me how important it is to do as much as you can early on in your career and even in school, as it gave her so many opportunities to learn and grow."
After beginning her career in public relations, Malkin said "yes" to joining Uptake as Chief of Staff. Uptake, a revolutionary AI software startup, received national attention from CNBC, the World Economic Forum, and Forbes during Malkin's time there.
Her next "yes" came in 2011 when she became the founding Chief Executive Officer of Chicago Ideas. Chicago Ideas started as a weeklong festival that brought together visionaries from around the world to facilitate conversations on innovation. It has now grown to be a year-round community for leaders to have continuous opportunities to make connections that help drive change, while still hosting its annual Ideas Week.
At Chicago Ideas, Malkin became the founding Co-Director of the Bluhm Helfand Social Innovation Fellowship. This annual program recognizes social entrepreneurs from around the world who are under the age of 35 and are working to address global issues. Each Fellow receives $10,000 and national exposure through partnerships and speaking opportunities at Chicago Ideas Week.
After nine years at Chicago Ideas, Malkin said "yes" to the opportunity to join Cresset as its new Executive Vice President. Cresset is an investment firm with a vision to "reinvent wealth management" and a belief that "clients deserve better." As Executive Vice President, Malkin will lead its strategic growth initiatives and expand its business, civic, and philanthropic engagement initiatives.1
Beyond Cresset, Malkin sits of the Board of Directors of Chicago Ideas, Embarc, Bernard Zell Anshe Emet Day School, and the Susan Crown Exchange. She is certainly a role model for the bold action toward a better world that she encouraged Loyola students to embrace.
---