Schreiber gift supports Baumhart Scholars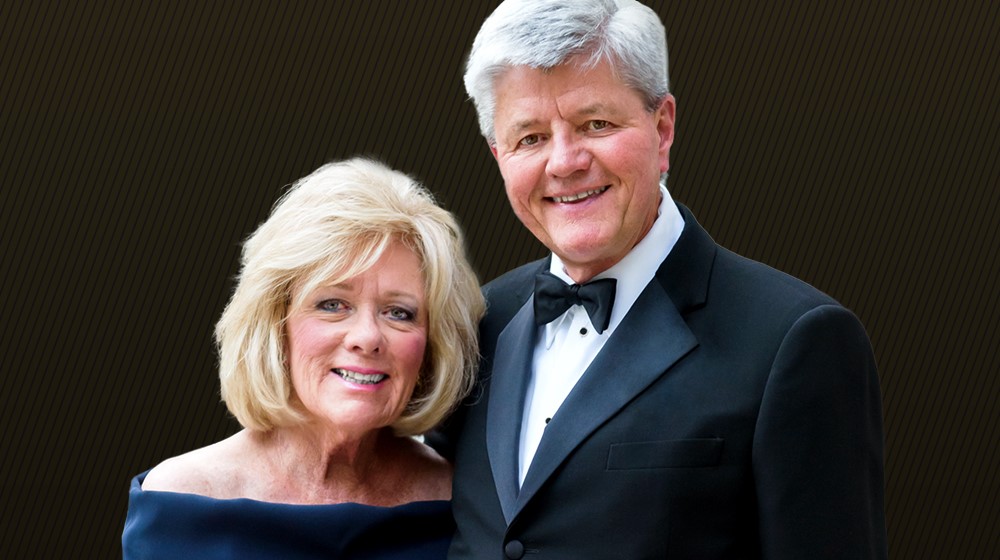 Thanks in part to a gift from John ('68) and Kathy Schreiber, nonprofit leaders addressing urgent areas of social need will now be eligible for up to $40,000 in total scholarship support toward the Baumhart Scholars MBA program.
The Schreiber gift was announced before more than 200 Chicago leaders at the November 4 Good Business Breakfast hosted by the Baumhart Center.
"This is a transformational gift for our Baumhart Scholars and for our region," says Kevin Stevens, dean of the Quinlan School of Business. "We are truly grateful to the Schreibers for their commitment to developing talent in the nonprofit sector and for believing in Quinlan. Their gift will help nonprofit professionals gain the business acumen and leadership skills needed to address pressing social challenges, such as poverty, educational opportunity, and economic mobility."
Empowering purpose-driven leaders

The Baumhart Scholars MBA is a highly selective program within Quinlan that equips purpose-driven professionals with the skills, values, and networks to do well and do good in their careers. The 20-month, cohort-based MBA program is designed for emerging leaders of all sectors who seek to drive their careers and their social impact forward simultaneously.
With this gift, emerging nonprofit leaders will now be eligible for $20,000 in Schreiber Scholarship support, in addition to the existing $20,000 Quinlan Scholarship for all Baumhart Scholars.
"Kathy and I are proud to see Quinlan routinely recognized as a leading business school for individuals that have a focus on purpose-driven pursuits," says John Schreiber. "We believe deeply in the power of a strong business education to help nonprofit leaders realize ambitious goals that will help shape our future."
History of support
The Schreibers have a history of significant philanthropic support for Loyola University Chicago. In 2014, they made a major gift to the Quinlan School of Business. In recognition of that gift, Quinlan's 10-story home was named the John and Kathy Schreiber Center. They have also provided significant scholarship support for Arrupe College students and recently matched funds raised at the 2019 Loyola University Founders' Dinner in honor of Arrupe College. They also spearheaded another initiative to support scholarships for students from Lake County, Illinois.
In addition to the Schreibers' support of Loyola students, principals of the investment firm Blackstone gave more than $1 million to Quinlan in honor of John Schreiber and his many years of leadership and service to the firm. The gift created the Blackstone Scholarships, which support students with the greatest financial need.
Learn more