The Baumhart Center's impactful year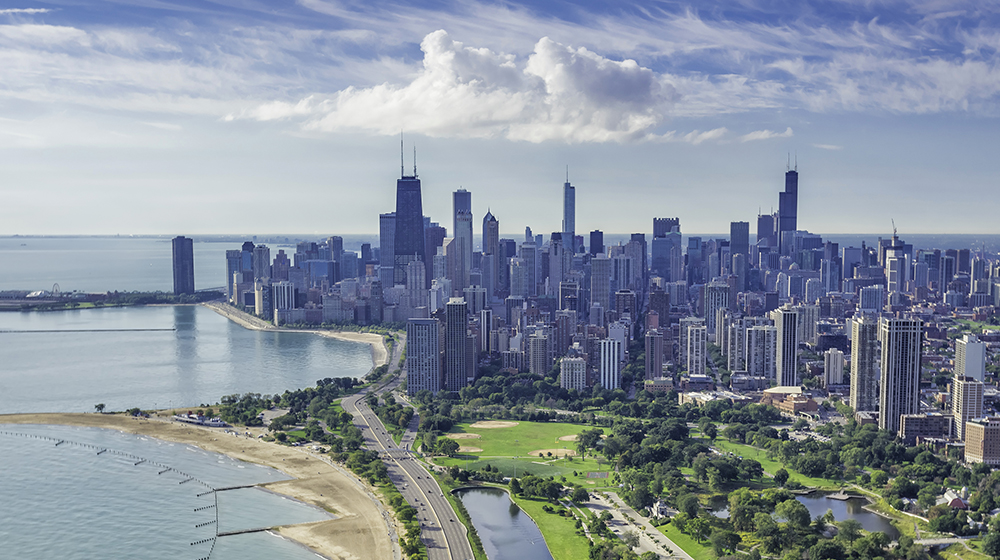 The Baumhart Center for Social Enterprise and Responsibility is laying the foundation to be a leading global center in advancing the practice of social business.
During the 2017-18 academic year, the center welcomed Director Seth Green, developed six new learning and capacity building initiatives, and involved thousands of leaders and students. Download Baumhart Center annual report →
"This first year has been a dream come true," says Green. "At the outset of the year, we wondered, 'If we build it, will they come?' The response was an overwhelming yes."
By the numbers
The numbers illustrate the successful year in the Baumhart Center:
4,000+ leaders and students participated in Baumhart Center learning gatherings and presentations
100+ speakers visited the center to enrich the curriculum and to give students exposure to real-world examples
12 nonprofits and social enterprises received capacity-building support through student-led consulting projects and applied research
"We were awed to see thousands of students and leaders play a meaningful role in our programs and activities this past year," says Green.
Baumhart Center approach
The center has a three-prong approach to advancing social business:
Education
Support academic concentrations, courses, and workshops that prepare individuals to be leaders in social impact, enterprise, and responsibility. This year, the center helped develop a new graduate course in social enterprise and a new minor in nonprofit management will launch in 2019.
Engagement
Involve students and leaders through learning gatherings that explore how to integrate business strategy and social purpose to advance the greater good. Marquee events include Leading for Good, Tyrrell Conversations, and Do Well and Do Good.
Research
Study what works in social business and consult with companies and organizations seeking to apply these practices. Read more →
"Most exciting of all has been to see the impact the center is making on campus and in Chicago," says Green. "Many students engaged in our efforts envisioned new goals for their future and even connected with new jobs through our network. And many nonprofits, social enterprises, and businesses enhanced their strategy and impact through our partnerships."
Partnership makes it possible
More than a dozen partners co-sponsored programming with the Baumhart Center in 2018. Examples include:
Future of social entrepreneurship
Loyola Limited and Baumhart hosted keynote remarks by Kickstarter co-founder Charles Adler.
Philanthropy in America
The Alford Group, Lipman Hearne, and Baumhart hosted a leadership breakfast exploring the latest innovations and trends around philanthropy. Read more →
Business of social impact
Wintrust and Baumhart hosted a panel featuring Chicago Cubs owner Tom Ricketts, Wintrust CEO Ed Wehmer, and Seth Green.
Chicago's B Corp community
Forefront and Baumhart hosted an evening of fun, networking, and learning.
Join Baumhart in 2018-19
The Baumhart Center has an exciting 2018-19 planned, including:
Launching the first cohort of Social Impact Scholars →
Hosting many events and conversations →
Publishing the inaugural Trends in Social Business report
Learn more
Visit the Baumhart Center website →
Learn more about Seth Green →