Meet William Towns, Loyola Alumnus and Baumhart Advisor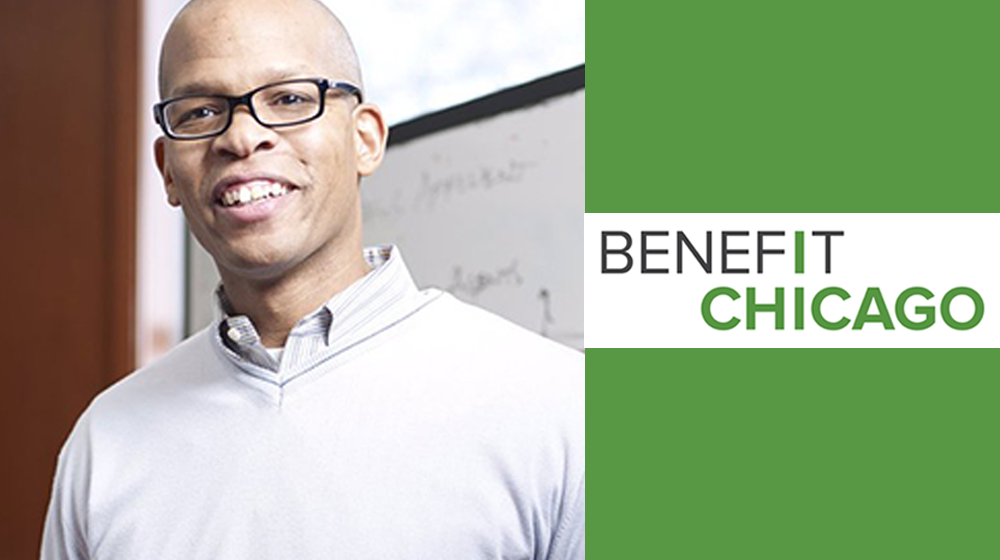 William Towns ('02) recognized the importance of profit and purpose in the private sector when he graduated with a BBA in Marketing. Now, he works to build a better society as the executive director of Benefit Chicago, which provides nonprofits and social enterprises with impact investments.
Benefit Chicago is a collaboration between The Chicago Community Trust, The MacArthur Foundation, and the Calvert Foundation to create a $100 million impact investment fund for Chicago's social enterprise sector. The initiative supports organizations such as Chicago Neighborhood Initiatives (CNI), Garfield Produce Company, and Sweet Beginnings.

Towns first noticed differences between civic and urban systematic structures on the south and north sides of the city at a young age. This observation fostered his interest in the social enterprise sector.
"I became curious as to how two sides of the same city could have such stark differences, with respect to amenities and services, and became committed to understanding why these inconsistencies prevailed," Towns said. "The social enterprise sector became increasingly the answer I was looking for to help narrow the disparities I witnessed."
As executive director, Towns focuses on strategy development, investor relations, and deal sourcing. He is committed to helping solve civic and urban issues, making him a distinguished example of a Loyola alum who uses the power of business for good.
Along with being a Rambler, he is an alum of the University of Wisconsin, the University of Notre Dame, and the Harvard Kennedy School. He is currently enrolled in MIT's Sloan School of Management's Advance Management Program and is a Ph.D. Candidate at Benedictine University.