Baumhart Network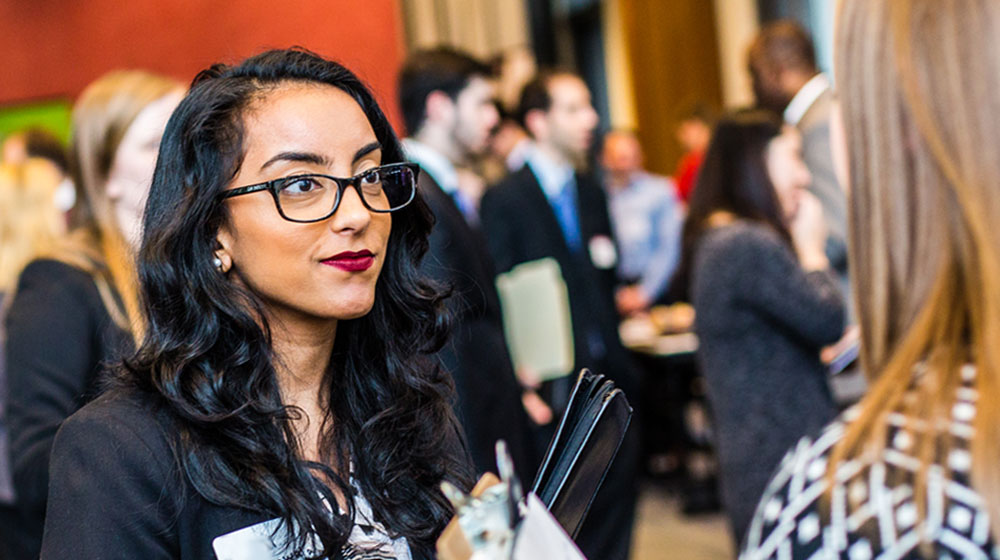 Baumhart Scholars MBA
Baumhart Scholars have the opportunity to build exceptional networks with Chicago business leaders committed to doing well and doing good.
Your network will expand to include a powerful peer leadership network of fellow Baumhart Scholars and your Baumhart mentors.
Scholars also receive special access to the Baumhart Center's executive gatherings. In 2018, the Baumhart Center hosted conversations with more than 150 leaders in the purpose-driven economy.
Here is a snapshot of the broad array of executives who shared their insights and talents with the Baumhart Center in 2018.
Corporate leaders
Social and public sector leaders
Entrepreneurial leaders
See the leaders sharing their insights with the center in 2019 by visiting the Baumhart Center event page →
---
"Having direct contact with Chicago's top leaders has been instrumental in my professional development. The Baumhart Center provides the opportunity to create mentorship, expand networks, and develop relationships with leading professionals in the city."
Emily Nordquist
MBA '18, and Operations Associate at New Markets Support Company