Fisher Family Conversations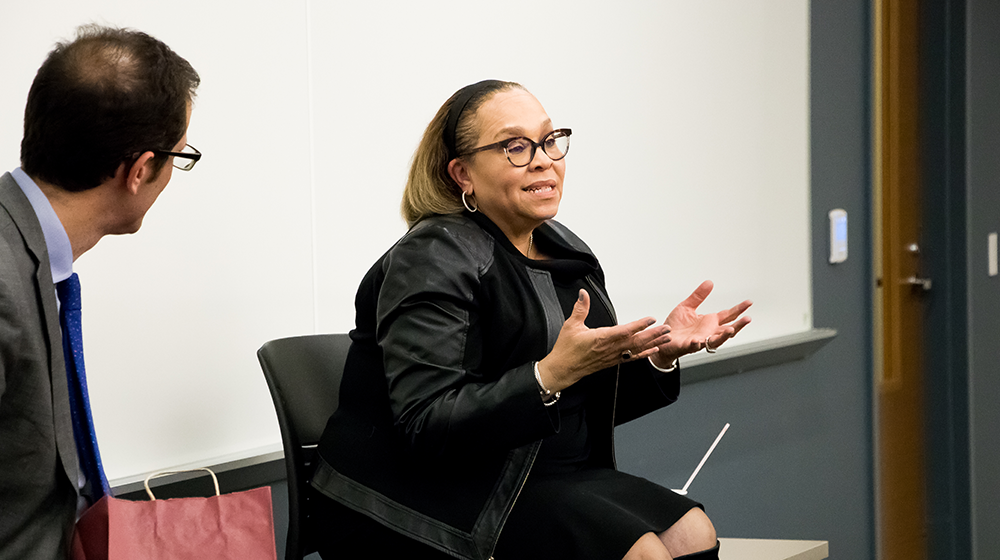 Fisher Family Conversations engage Loyola students and Chicago professionals in ongoing dialogues with foremost social impact, enterprise, and responsibility leaders.
These dialogues help the students and professionals alike to imagine their own futures by exposing them to promising careers in social business and allowing them to explore the journey to get there.
Join the Conversation
During our 2018-2019 calendar year, we will have the following conversations:
September 24: Nicole Johnson-Scales, SVP and Head of Community Development, Fifth Third Bank. Learn more
January 28, 2019: Johanna Vetter, Chief Marketing Officer, Ounce of Prevention Fund. Learn more
February 19, 2019: Amy Francetic, Managing Director, Energize Ventures. Learn more
April 2, 2019: Tony Hunter, Chairman, Nucleus Marketing Solutions | Former CEO and Publisher, Chicago Tribune. Learn more
To view our upcoming Fisher Family Conversations and sign up to attend, please visit our events page.
Learn more
The Fisher Family Conversations are named in honor of Paul and Danah Fisher for their extraordinary support of the Baumhart Center. The first year of the series in 2017-2018 featured conversations with five extraordinary leaders: