archive
A Sustainable Chicago for All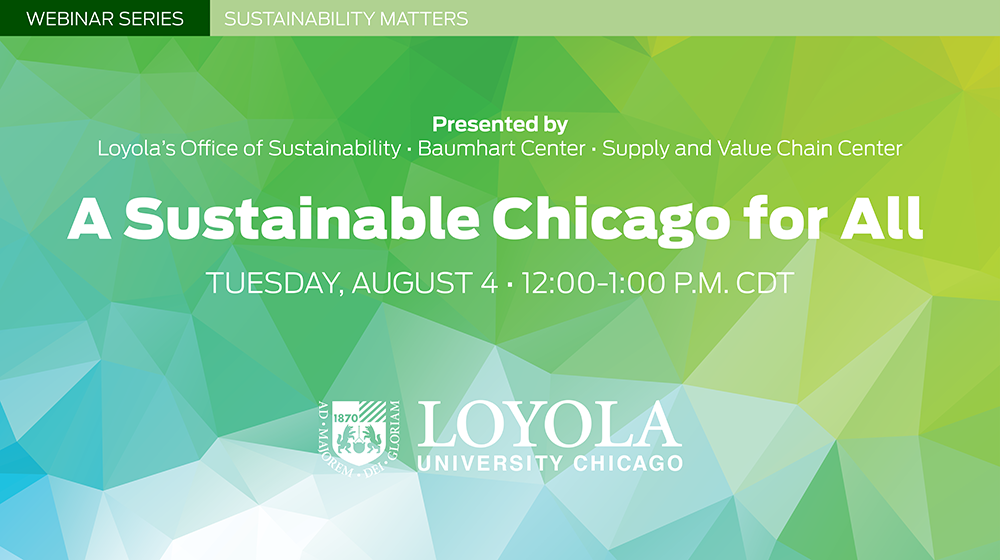 On August 4, 2020, nearly 200 leaders joined us for our virtual conversation on A Sustainable Chicago for All. With help from a team of experts, we explored how the Chicagoland area can build a more inclusive and sustainable future and #buildbackbetter after COVID-19. The majority of our carbon emissions come from energy use in our buildings.
Watch webinar
Past featured speakers
Sustainability Matters webinar series
Sustainability Matters is an interdisciplinary webinar series that explores the urgency and opportunity to advance sustainability efforts in the Chicago region. The four-part, weekly series is a partnership of the Loyola's Office of Sustainability, the Supply & Value Chain Center, and the Baumhart Center.