Why Recruit at Loyola?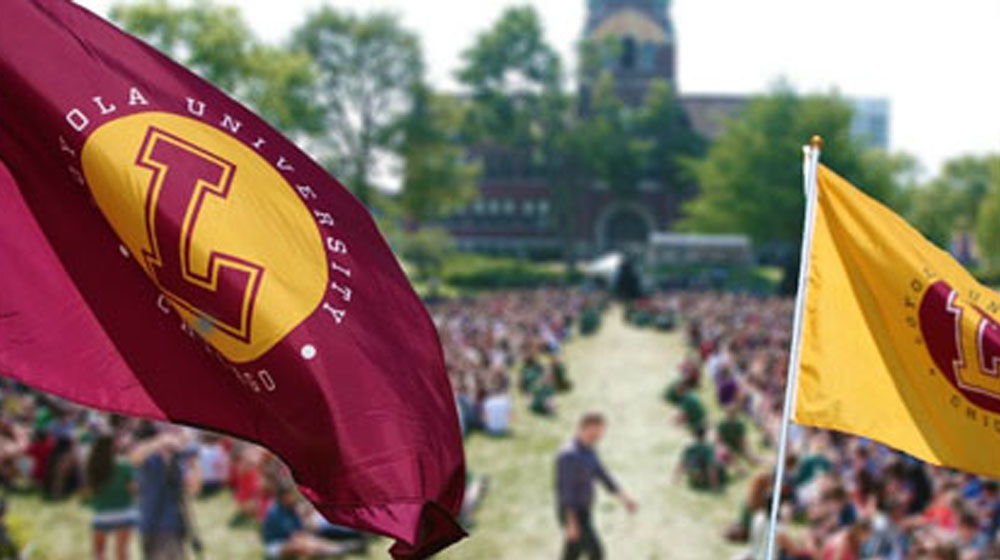 Why Recruit at Loyola University Chicago?
Loyola University Chicago Fast Facts
We are Chicago's Jesuit, Catholic University.
Our university community embraces diversity, encourages personal development, aspires to excellence, and engages our world as global citizens.
Our History & Progress
Founded in 1870 as St. Ignatius College, Loyola University Chicago is one of the nation's largest Jesuit Catholic universities and the only one located in Chicago.
Loyola is among a select group of colleges and universities recognized for community service and engagement by prestigious organizations like the Carnegie Foundation and the Corporation for National and Community Service.
U.S. News & World Report has ranked Loyola University Chicago consistently among the "top 100 national universities" in its annual publications.
Our Campuses & Centers
Our Students
17,007 total enrollment, 11,919 of whom are undergraduates.
Our student body comes from 50 states and 82 foreign countries.
32 percent are students of color.
35 percent of students study abroad.
Our Academic Programs
Loyola schools and colleges include: College of Arts and Science, Quinlan School of Business, School of Communication, School of Education, Graduate Studies, School of Law, School of Public Health, Stritch School of Medicine, Marcella Niehoff School of Nursing, School of Continuing and Professional Studies, School of Social Work, Institute of Environmental Sustainability and Arrupe College of Loyola University Chicago.
The University offers more than 80 undergraduate majors and more than 80 minors, and more than 140 graduate, professional, and graduate-level certificate programs
Our Alumni
The Rambler Alumni Nation is 150,000 strong.
More than 82,000 alumni live in the Chicago area.
For more facts about our students, visit https://www.luc.edu/oie/