Why Recruit at Loyola?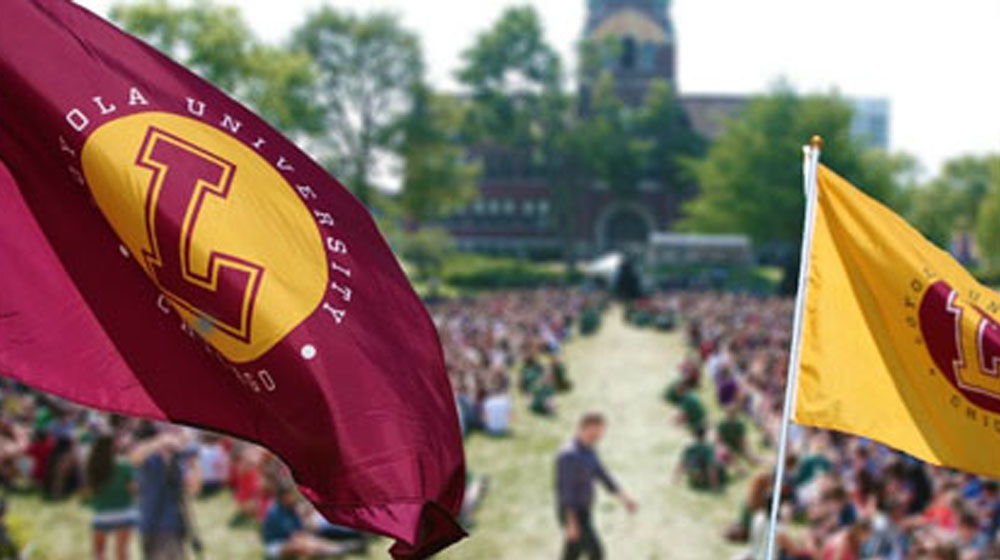 A Leading Jesuit University
We are Chicago's Jesuit, Catholic University.
Loyola is among a select group of colleges and universities recognized for community service and engagement by prestigious organizations like the Carnegie Foundation and the Corporation for National and Community Service.
U.S. News & World Report has ranked Loyola University Chicago consistently among the "top 100 national universities" in its annual publications.
A Global, Urban Presence
A Diverse Student Body
Our student body of 17,000 come from 50 states and 82 foreign countries.
36 percent are students of color.
35 percent of students study abroad.
Academic Programs for Social, Economic and Sustainable Change
Loyola schools and colleges include: College of Arts and Sciences, Quinlan School of Business, School of Communication, School of Education, Graduate Studies, School of Law, Parkinson School of Health Sciences and Public Health, Stritch School of Medicine, Marcella Niehoff School of Nursing, School of Continuing and Professional Studies, School of Social Work, School of Environmental Sustainability and Arrupe College of Loyola University Chicago.
For more facts about our students, visit https://www.luc.edu/oie/