Alumni Spotlight: Amanda White
Amanda White, PMP, CSM, ICP-ACC, A-CSPO, WPSP, is a 1999 graduate of Loyola University Chicago's computer science program. White currently serves as an IT Product Manager and Senior Manager of Digital Product Management at CVS Health in Enterprise Technology Services.
Amanda White – Passion, Purpose and Perspective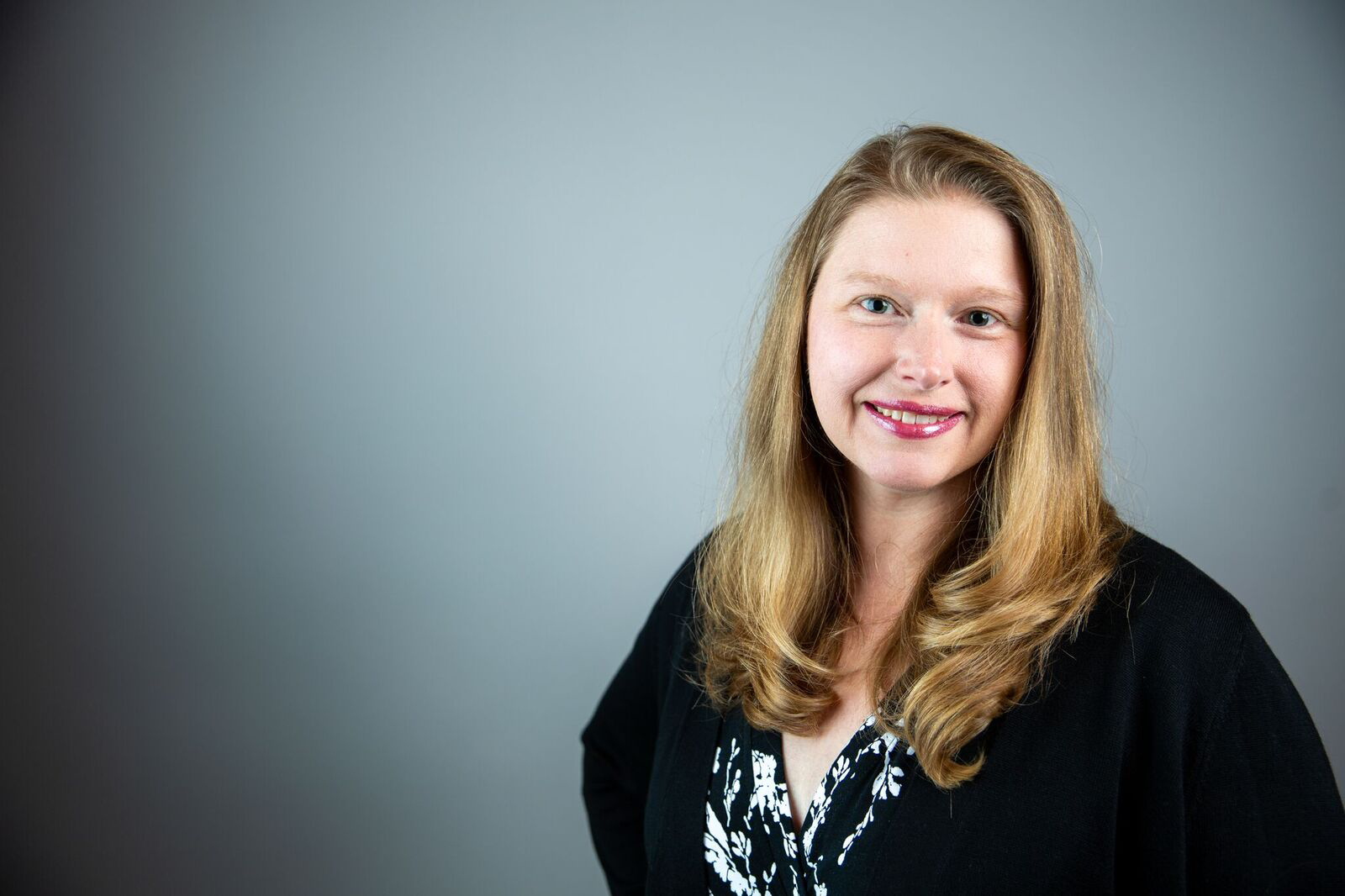 Amanda White, PMP, CSM, ICP-ACC, A-CSPO, WPSP, is a 1999 graduate of Loyola University Chicago's computer science program. White currently serves as an IT Product Manager and Senior Manager of Digital Product Management at CVS Health in Enterprise Technology Services.
In her current role, White works to solve complex business problems for the Pharmacy Benefit Management side of the organization utilizing Iterative Development, Lean Principles, and Human-Centered Design.
White's journey from childhood to her time at Loyola to her professional career is one shaped by passion, purpose and perspective. When you ask most eight-year-olds what they want to be when they grow up, the replies are fairly standard: pop star, astronaut, basketball player, veterinarian. Not for Amanda White.
"I knew since I was eight years old that I wanted to be a computer scientist. Everything I did through grade school and high school worked towards that dream," White said. That passion is what brought her to the Rogers Park campus as an undergraduate studying computer science in 1994.
"When I was deciding where to go for my undergraduate studies, I visited Loyola and instantly felt at home," said White, "I fell in love with the campus and knew this is where I wanted to be."
When she reflects on her time at Loyola, White is extremely proud of her journey because it taught her how to stay focused on her goals, prioritize her efforts, and learn to overcome adversity.
"They always say that first semester is the 'weed-out semester' – let's see if you can hack it – and I remember my first computer science class having over 100 students in a large auditorium and feeling like I was drowning. But I fought my way through it for the semester and hung on."
But White hit a breaking point in that second semester. "I remember going into my professor's office feeling defeated and asked for help," White recalled. "The professor and I sat down and she really just broke it down for me. The lightbulb went on. That professor saved me and allowed my dream of working with computers to stay alive."
While White is extremely grateful for all of her professors who put forth the time and effort to impact her foundational knowledge of computer science at Loyola, she admits that moment of asking for help was the most pivotal point of her undergraduate career. "I would not be where I am today had I not walked into my professor's office that one day and asked for guidance. After that day, there was no looking back," she said.
White not only left Loyola with a degree, but also with a job offer to join a healthcare company.
"Being able to build software that impacts someone positively in regard to their health, to give people who work in pharmacies an interface that helps them do their jobs more effectively, and to ultimately help a customer or patient obtain their medication faster was very impactful for me," White recalled, "I knew that was the place I wanted to be."
White has diligently worked to build her career in the healthcare industry, starting out as a programmer before she was promoted to roles that asked her to lead, build, and develop application teams.
Over the course of her career, White has spent over 25 years working in healthcare with stops along the way at household names like Walgreens and CVS Health. When asked about what she is most proud of looking back on her professional career, she had a simple answer: "My resilience."
White acknowledged that it always hasn't been smooth sailing.
"There have been a few points in my career where I have had some stumbling blocks. I really had to take a long, hard look at where I wanted to be and where I wanted to go. I had a couple missteps and that's not something people generally talk about," she said, "But what I have found over the years in talking to people is that not everyone has the picture-perfect career. My greatest accomplishment to this point was being able to develop the resilience to take a step back and figure out how to reinvent myself to be positioned to move forward in my career."
Her thoughtful perspective on how she approaches her work has served her well.
"I don't go through my daily life thinking about where I am going to get my next accomplishment from. Rather, I think about where I can take my skills and experience and use them to make a positive impact and add value."
As the world of computer science and information technology continues to evolve, White found that she needed to evolve with it. "About five or six years ago, I realized I needed to take a step back to focus on me. I knew I needed to develop new skills in different areas because I started to see how our industry was changing." Thus, she reskilled herself in areas such as Agile Methodologies, Product Mindset, and Design Thinking and Human-Centered Design to become a product manager.
Today, White not only manages the development of her own products, but she also leads a team of product managers in the development of their products, serving as an Agile coach and mentor for them. This role has been the best of both worlds for White.
"It married the world of being a Product Management practitioner in the healthcare IT space with the world of team development and career mentorship," she explained, "I have a passion for coaching people in their roles on the team and helping them develop the skills they need to reach their performance goals and ultimately assisting them with where they want to go in their careers."
One of the areas that White has currently focused on is recruiting IT talent for the Product Management practice in her department at CVS Health. "There is a need to add talent in our area. It's growing at a rapid pace."
As White looks to the horizons for the next generation of talent, she's remembering her roots. "Loyola has an amazing computer science program. Because of my experience at Loyola, and my professional experience with people that went to Loyola, I know that when I see Loyola on a resume that I need to talk to that person."
To learn more about Amanda White or to connect with here, visit her LinkedIn page here.