Loyola alumnus produces musical while crushing gender barriers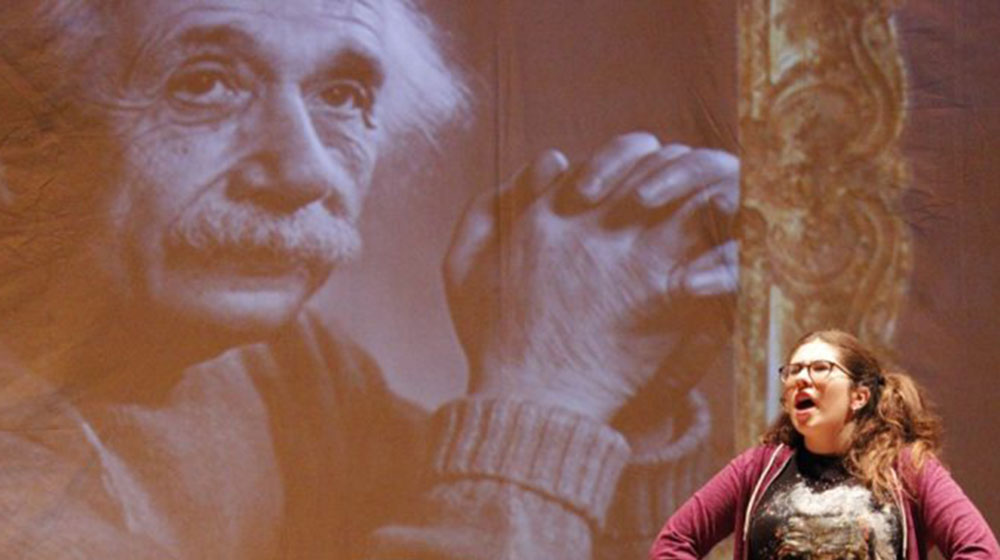 By Gabrielle Barnes
"Do it with passion or not at all." That inspirational quote is what came to the mind of Loyola alumnus Larry Little (BA '85) while he talked about his latest musical production. Since Little received his degree, he has been discovering and rediscovering his passion for both the arts and sciences ever since.
Coming from a performing arts high school, Little had more interest and experience in the arts than some of his peers at Loyola. He was invited to audition for a theatre scholarship, which he later received, allowing him to attend the University.
"I came from a working-class family, so there was never any money and we weren't Catholic," he said. "During my time at Loyola, the world of education opened up to me. Catholicism opened up to me. And as a 17-year-old, it was a big deal."
While at Loyola, Little was required to take courses outside of theatre in order to receive his degree. He credits the diverse course offerings for making him a more well-rounded individual, as well as sparking an interest in a different subject: math.
After graduating from Loyola, Little performed in several plays both inside and outside of Chicago. During this time, he applied the theatre and math skills he learned at Loyola while he was working as a bookkeeper and a producer.
It was through these contrasting experiences that he truly found his calling.
While Little was passionate about the theatre circuit, he thought it best to put his bookkeeping skills to real use. He decided to return to Loyola as an adult student and became a certified public accountant. After working as an auditor at a mid-size accounting firm for several years, Little opened his own accounting firm, which focused on small businesses. He owned and operated that firm for 18 years before coming to an important realization.
Although he was passionate about producing plays, something was missing: the plays weren't his.
A musical is born
After visiting numerous small-and large-scale theatre groups, Little noticed a lack of roles for women in the Chicago theatre scene. So he decided to fill that void and produced an original story with mostly female actors on center stage—Numbers Nerds.
"There's sports and there's theatre. If we can get our young women to do either of those, it builds self-confidence that follows them through their adulthood. Theatre builds their self-esteem, and they absolutely need it," he said.
Once the original story was complete, Little immediately thought of Loyola and contacted the University for assistance. The University agreed to let him use the Mundelein Center for Performing Arts to stage his original play—making his dream a reality. Numbers Nerds focuses on an all-girls high school math team that is preparing to compete in the fictional National Math Competition: SUM-IT. When the girls' school merges with an all-boys institution, the girls fear their team will be dominated by their new classmates. In order to win the math competition and overcome teenage drama, both groups need to unite. Numbers Nerds tells the story of girls becoming women while shaking up the traditional STEM field ideals and conquering societal pressures put on women.
The musical production piloted a large-cast version of the production in early July 2017 and was chosen to run in the New York Musical Festival from Wednesday, July 19 through Sunday, July 23. Tickets for the NYMF show can be purchased here: http://bit.ly/2rUNjsX.