archive
Edith Stein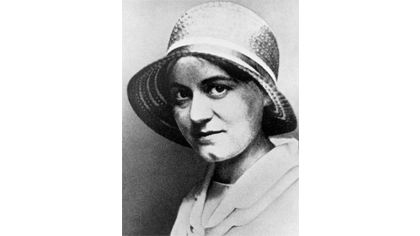 St. Teresa Benedicta of the Cross, Edith Stein
(1891-1942)
Born to a Jewish family in Germany, Edith Stein was the youngest of her eleven siblings. By the time she was thirteen she had lost interest and faith in Judaism. Stein was a natural academic, studying German and history at the university level. She became fascinated with phenomenology, receiving her PhD in philosophy from the University of Freiburg under Edmund Husserl.
Although she had fallen away from her faith, Stein actively sought something else and found it in the Catholic Church. Stein was baptized in 1922 after reading and being profoundly moved by the autobiography of St. Teresa of Avila. Twelve years later, she received approval to enter the cloistered community at Cologne-Lindenthal as a Carmelite nun. She made her Profession of Vows on April 21, 1935 and became "Teresia Benedicta a Cruce" (Teresa Benedicta of the Cross).
Teresa realized she brought a potential threat to her community as anti-Semitic tension grew in Germany. The prioress of the Cologne Carmel had Teresa smuggled across the border into the Netherlands in December 1938 where she was received by the Carmel of Echt. When the Dutch Roman Catholic Bishops denounced the pogroms and deportations of Jews, the Gestapo arrested all Catholics of Jewish descent in retaliation. Teresa and her sister, Rosa, were deported to Auschwitz where they died in the gas chambers on August 9, 1942.
The writings of St. Teresa Benedicta of the Cross fill 17 volumes, including translations of Cardinal Newman's diaries and letters as well as Thomas Aquinas' Quaestiones Disputatae de Veritate.
Teresa Benedicta of the Cross was beatified in 1987 and canonized by Pope John Paul II on October 11, 1998. She is honored as a "daughter of Israel who, as a Catholic during the Nazi persecution, remained faithful to the Crucified Lord Jesus Christ and, as a Jew, to her people in loving faithfulness."
For more information: http://www.vatican.va/news_services/liturgy/saints/ns_lit_doc_19981011_edith_stein_en.html