archive
Fr. Arnold J. Damen S.J.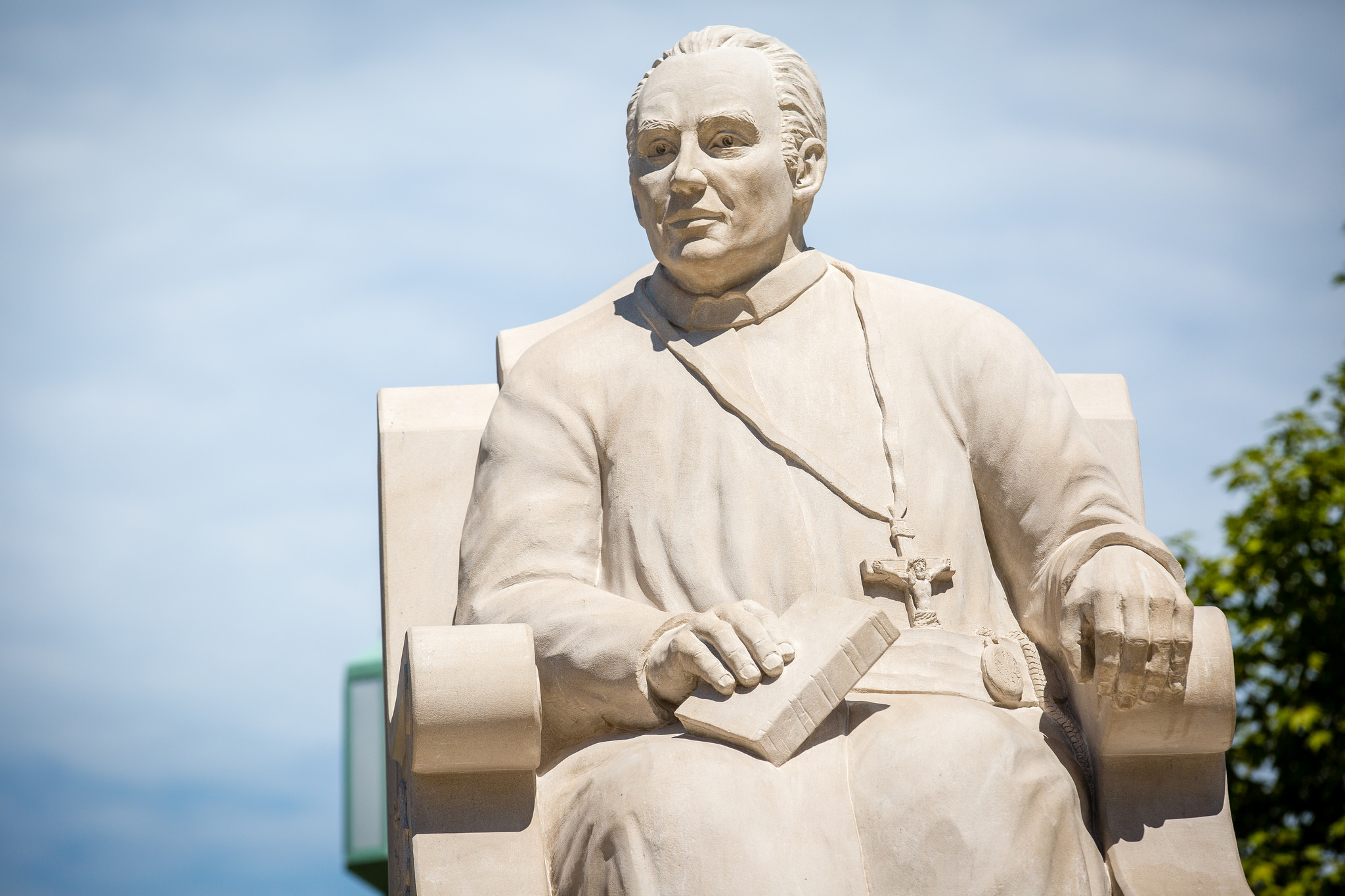 Priest of the

Society of Jesus

Born in

Holland, Netherlands

1815-1890
In honor of Pope Francis's pastoral approach, we are featuring Arnold J. Damen who was the catalyst of Catholic and Jesuit education in Chicago. At a time of economic, industrial and territorial expansion and when the Protestant Reformation took precedence in America, Fr. Damen and his fellow Jesuit missionaries came to Chicago to form a Catholic community. Dedicated to the Society of Jesus and the Catholic Church, Fr. Damen "envisioned the erection of a large parish Church, primary and secondary schools, and a college as part of this new venture." He founded Saint Ignatius College near the West side of Chicago, which in turn expanded to what we now know as Loyola University Chicago, Loyola Academy and St. Ignatius College Prep. In opposition to then Archbishop O'Regan's proposal of building the church in a different location in Chicago, he also fundraised $30,000 and started the building of the Holy Family Church around the "Near West Side", an area not well inhabited at the time. But Fr. Damen, in classic Jesuit style claimed, "I shall not go to the people; I shall draw the people to me." Luckily, the people did come, and it even caught the attention of the Daily Times.
Fr. Damen did not stay in Chicago, however. He also continued his work as a Jesuit missionary around the country while conducting his work as a parish priest. "In 1879, after twenty-two years of excursions from Chicago, it was reckoned that Father Damen had conducted in person 208 missions, averaging two weeks' time for each; he had traveled on an average of 6,000 miles each year; he and his different bands of companions together had given 2,800,000 holy Communions and had made 12,000 conversions to the Faith."
When he wasn't out on a mission, Fr. Damen spent his time evangelizing the Chicago community, giving out sermons that were "no-nonsense, straightforward, hard-hitting, and powerful." Below is an excerpt from one of his homilies called "The Church or the Bible?":
"Saint Mark wrote about ten years after Christ left this earth; Saint Luke about twenty-five years, and Saint John about sixty-three years after Christ had established the Church of God. Saint John wrote the last portion of the Bible-the Book of Revelation-about sixty-five years after Christ had left this earth and the Church of God had been established. The Catholic religion had existed sixty-five years before the Bible was completed, before it was written.
Now, I ask you, my dearly be­loved separated brethren, were these Christian people, who lived during the period between the es­tablishment of the Church of Jesus and the finishing of the Bible, were they really Christians, good Chris­tians, enlightened Christians?"
To read Fr. Damen's sermon in full, follow this link: http://catholicism.org/church-or-bible.html
And to read up on a touching yet spooky story involving Fr. Damen called "Night of the Undead Altar Boys", follow this link and scroll down: http://catholicism.org/americas-jesuit-apostle-father-arnold-damen.html