archive
A Prophet is not Known in Her Town: Conversations on Visionary Women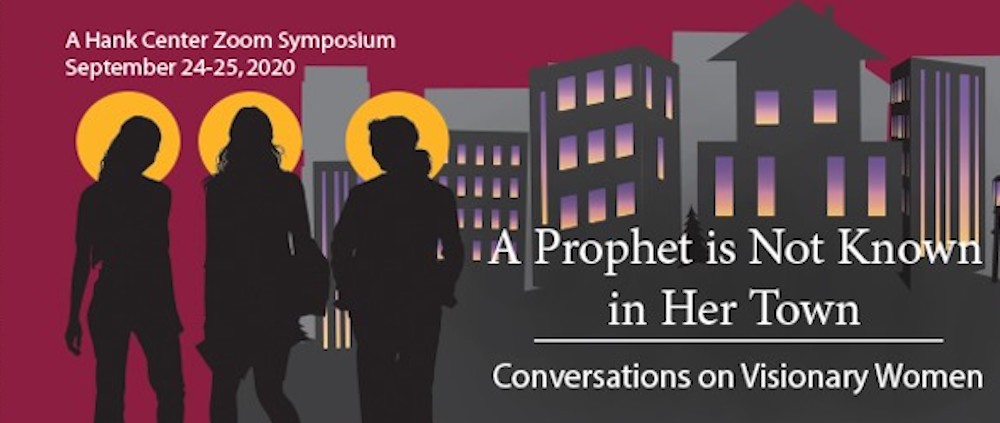 Videos now available! See schedule below.
How does one live out a life of Gospel commitment in a time when systems and structures are collapsing? How are we called to manifest lives of deep relationship, accompaniment, and love, speaking words of hope in challenging times? How do particular women respond to the challenges of their contexts in a prophetic spirit?
Our keynote speaker, Carol Zinn, SSJ, Ph.D., and our many panelists addressed these questions and more as we engaged in conversations on visionary women from a variety of perspectives.
September 25, 2020 |
Panel 1 | 11:00 AM - 12:30 PM CDT
Coming Home to Ourselves: Unmuting Prophetic Voices | Watch Video
Sr. Anne Arabome
Cecilia Gonzalez-Andrieu
timone davis
Convener: Teresa Calpino

Lunch Break
Panel 2 | 1:45 - 3:15 PM CDT
Women Leading in Media | Watch Video
Heidi Schlumpf
Judith Valente
Jessica Mesman
Convener: Michelle Nickerson
Panel 3 | 3:30 - 5:00 PM CDT
Conversation Among Colleagues: Let's Rethink CST | Watch Video

Christiana Zenner
Catherine Punsalan-Manlimos
Natalia Imperatori-Lee
Convener: Kathleen Maas Weigert
Keynote Speaker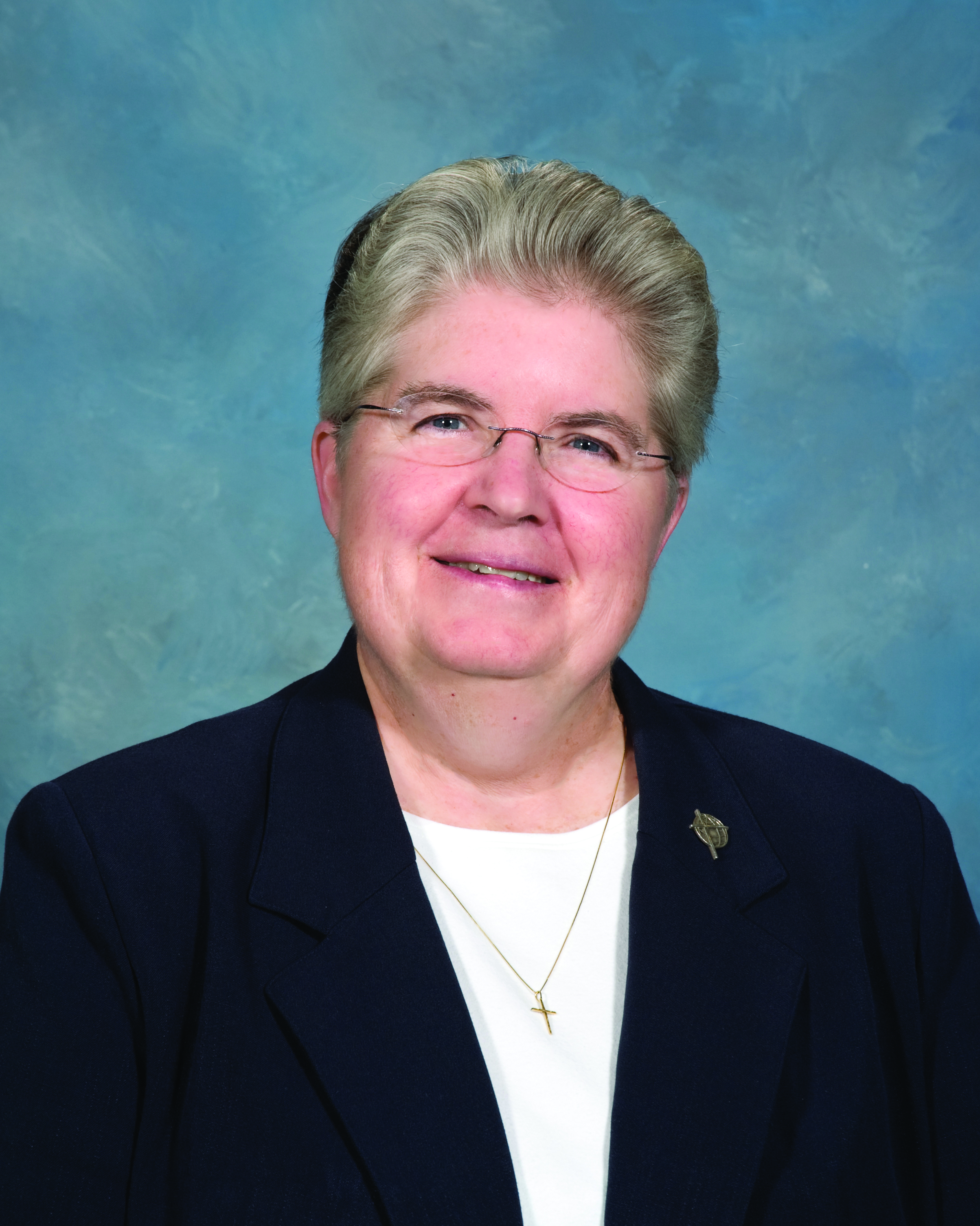 Dr. Carol Zinn
, a Sister of St. Joseph from Chestnut Hill, Philadelphia, PA has ministered in the formal and non-formal education profession. She has taught on all levels (pre-K through post-graduate) and has worked in the areas of educational leadership, religious education, sacramental coordinator, and music minister.
Dr. Zinn earned a BS in Education from Chestnut Hill College, PA; a Master's in Theology from St. Bonaventure University, NY; and a Doctorate in Curriculum Development and Education Foundations from the University of North Carolina-Greensboro. She was also a research fellow at Episcopal Divinity School and Harvard University on the topic: Leadership and Transformation.
Dr. Zinn worked in grassroots-based international movements as consultant and facilitator. In particular, she worked on the United Religions Initiative and the Earth Charter. She works with multi-sector and multi-issue groups in helping people deepen an understanding of global realities, local efforts, and the connections inherent. Dr. Zinn also worked as the Education Program Director for Global Education Associates, a non-governmental organization working to further global systemic change.
Dr. Zinn served as the main representative for the Congregations of St. Joseph, an NGO in General Consultative Status with the Economic and Social Council at the United Nations. She represented over 15,000 Sisters of St. Joseph who live and minister in 57 countries.
In this capacity she participated in UN meetings on the topics of Human Rights, Eradication of Poverty, Environment, Peace and Disarmament, Education, Sustainable Development, Women, Children and Healthcare. She also spent time with individual congregations and provinces in helping them connect their particular efforts and energies to the global issues and concerns. This aspect of her work took place in retreat settings, congregational/provincial assemblies, chapter gatherings, and community meetings.
Dr. Zinn served on her Congregation's leadership team and in the Presidency of LCWR (Leadership Conference of Women Religious) for a 3 year term, 2012-2015. She served as the Senior Vice President for Mission Integration for Plante Moran Cresa Company working with Congregations as they discerned the future of their mission and charism and the fully living of religious life during these transformational times. Currently Carol serves as the Executive Director of the Leadership Conference of Women Religious.
Panelists
Sr. Anne Arabome

is the Associate Director of the Faber Center for Ignatian Spirituality at Marquette University, Milwaukee. She is a member of the Sisters of Social Service in Los Angeles, California, USA. She holds a DMin in Spirituality from Catholic Theological Union in Chicago and a PhD in Systematic Theology from the University of Roehampton, London, UK. She received her training in Ignatian Spirituality at St. Beuno's Jesuit Spirituality Centre, Wales, UK. She is a firm believer in the transformative and renewing power of the spiritual exercises. A board-certified Chaplain, she accompanies and mentors people of all walks of life in various settings, drawing on her profound passion, experience, and competence in spirituality and life in the spirit, including hospital and youth chaplaincy. Her theological expertise focuses on gender dynamics, existential condition, and prophetic engagement of women in Africa and in the Diaspora. Her published essays, articles, and book chapters explore consequential issues that shape and affect African women in church and society.

Mara Brecht

is Associate Professor of Theology at Loyola University in Chicago. Her research addresses Christian faith formation in contexts of racial and religious diversity, pedagogy and the philosophy of Catholic education, as well as religious belonging in culturally hybrid contexts, most especially the context of Catholic higher education.

Teresa Calpino, Ph.D. is a Lecturer in the Department of Theology at Loyola University Chicago where her pedagogy concentrates on contextual hermeneutics in Theology and Biblical Studies. She is the author of Women, Work and Leadership in Acts (Mohr Siebeck, 2014), as well as several articles on women's roles in Early Christianity. She is a contributing author to the Wisdom Commentary (Liturgical Press, forthcoming) volume on Acts of the Apostles, and has a chapter on contextual hermeneutics in the recently published volume, Mary Magdalene from the New Testament to the New Age and Beyond (Brill, 2020). Her current research focuses on the effects of political violence on marginalized voices in biblical texts. She is the chair of the "Teaching the Bible" section for the Midwest Society of Biblical Literature and a member of the steering committee for the "Early Christian Identity" section of the national Society of Biblical Literature.

timone davis

is a cradle Catholic who was a "pewster" until she discovered that the uselessness of the Church was because she wasn't giving anything of herself. After committing to do something, her life changed. Her first ministry was with the RCIA, where she not only welcomed others into the Church, but also revitalized her own spirituality.

After working for the Archdiocese of Chicago as the coordinator of ReCiL – Reclaiming Christ in Life Young Adult Ministry, timone launched PEACE centered WHOLENESS with her husband Orlando, where they are blending clinical counseling and spiritual companioning.

In addition to running a business, timone is an assistant professor in the Institute of Pastoral Studies at Loyola University Chicago. In her spare time, she serves as the treasurer of the Black Catholic Theological Symposium.

timone's dynamic energy and deep spirituality enhance her brand of teaching that engages one's spirit through the use of storytelling. No matter the occasion, timone's mission is to help others open their hearts and minds to the soul-saving power of God's Grace, Love and Mercy.

*dr. timone davis uses lower case letters in the spelling of her name to indicate her willingness to embody the creedal assertion in John 3:30 in her everyday living.




Cecilia Gonzalez-Andrieu

is Professor of Theology and Theological Aesthetics at Loyola Marymount University, where she also works on multiple initiatives to serve the Latinx community, especially undocumented students and workers. She received her PhD. in Art & Religion and Systematic Theology from the Graduate Theological Union, Berkeley, and is also a double alumna of LMU. An internationally sought-after speaker and scholar, she identifies as a public theologian and is a contributing writer for America Magazine. A member of the board of directors of the Ignatian Solidarity Network, she brings together her scholarship, teaching and service to educate and empower youth to embody a "faith that does justice." A respected lecturer on issues of political theology, theological aesthetics, and Latino theology she is the GTU's 2020 Alumna of the Year and author of the acclaimed book

Bridge to Wonder: Art as a Gospel of Beauty

, co-editor of

Teaching Global Theologies: Power and Praxis

, and a contributor to many other books and international journals, including

Go Into the Streets: The Welcoming Church of Pope Francis

and the forthcoming

Miradas a todo color: Teologías feministas contextuales ibero-americanas.

Natalia Imperatori-Lee

is Professor of Religious Studies at Manhattan College in the Bronx, NY, where she also coordinates the Catholic Studies program. She is the author of Cuéntame: Narrative in the Ecclesial Present (Orbis Books, 2018). Her work has appeared in Theological Studies and The Journal of Feminist Studies in Religion. A Cuban-American native of Miami, Florida, Imperatori-Lee has served on the Board of Directors of the Catholic Theological Society of America and the Academy of Catholic Hispanic Theologians of the US. She lives in the Bronx with her spouse and two sons.

As of July 1, 2020,

Kathleen Maas Weigert

is a Professor Emerita at Loyola University Chicago where she taught Sociology and Peace, Justice and Conflict Studies. Among her publications is a co-edited volume,

Living the Catholic Social Tradition: Cases and Commentary

(2005), and a co-edited issue on CST for the

Journal of Catholic Higher Education

(Winter 2018). Dr. Maas Weigert is currently co-leading a multi-university research project on how college students learn about and appropriate the Catholic social tradition, a second project that focuses on a new Catholic community organizing group in Chicago, and collaborative book project with six colleagues that focuses on women engaging the Catholic Social Tradition.

Jessica Mesman

is associate editor of

The Christian Century

and the author of four books, including

Love and Salt

, co-authored with Amy Alznauer, which won the Christopher Award for literature. Her essays and journalism have appeared in

America

,

US Catholic

,

Christianity Today

,

Elle

,

Vox

,

LitHub

, and others.

Michelle Nickerson

is Associate Professor at Loyola University Chicago, where she teaches courses on the history of women and gender, U.S. politics, and urban America. Her scholarship focuses on politics and social movements from right to left. Nickerson's first book

Mothers of Conservatism: Women and the Postwar Right

appeared in 2012 shortly after

Sunbelt Rising: The Politics of Place, Space, and Region

, a volume of essays she co-edited. Nickerson's most recent book project,

Spiritual Criminals: How the Camden 28 Put the Vietnam War on Trial

, examines the relationship between Catholicism and radicalism in the peace movement of the Vietnam War era in the United States. A 2021 Fulbright Scholar, Nickerson will be teaching in the American Studies Program at Heidelberg University next year. She is also the recipient of a 2020-2021 sabbatical fellowship from the Louisville Institute as well as research grants from Loyola's Hank Center and Notre Dame's Cushwa Center, which are funding completion of

Spiritual Criminals

, which will be published by the University of Chicago Press.

Catherine Punsalan-Manlimos

is Assistant to the President for Mission Integration and Associate Professor in Religious Studies at the University of Detroit Mercy. Previously, she was the Malcolm & Mari Stamper Chair in Catholic Intellectual and Cultural Traditions and Inaugural Director of the Institute for Catholic Thought and Culture at Seattle University where she was also Associate Professor in Theology and Religious Studies and Director of Catholic Studies. She began her academic career at the Ateneo de Manila University (Philippines) where she received her Bachelor of Science degree in Physics and Masters in Theological Studies and taught undergraduate and graduate theology courses for five years. She earned her Ph.D. from the University of Notre Dame in Systematic Theology in the area of the intersection of religion, science and the preferential option for the poor. Her current research projects examine the intersections of the Catholic Social Tradition, Catholic Higher Education and the contribution of marginalized voices.

Heidi Schlumpf

is the executive editor of the

National Catholic Reporter

, where she previously served as its national correspondent. She has three decades of experience covering religion, spirituality, social justice and women's issues, and is the author/editor of three books, including a biography of feminist theologian Elizabeth Johnson. She is a graduate of the University of Notre Dame and has a master's degree in theological studies from Garrett Evangelical Theological Seminary at Northwestern University. She and her family are members of St. Gertrude Parish in Chicago.

Judith Valente

began her career in journalism as a staff writer at

The Washington Post

. She later reported for

The Wall Street Journal

in that paper's Chicago and London bureaus. She has been twice a finalist for the Pulitzer Prize in journalism, in both the public service and feature writing categories. She eventually switched to broadcast journalism and covered religion as Midwest correspondent for

Religion & Ethics Newsweekly

on national PBS-TV. She was also the Chicago correspondent for

America

magazine. She is the author of four spirituality books, including

The Art of Pausing

, and

How To Live

, as well as two collections of poetry. Seeking more freedom for her writing, she left fulltime journalism two years ago to focus on writing books and guiding retreats on how to live a more contemplative life. The retreats provide her with an opportunity to share her values as a Benedictine Oblate. She also writes occasionally for

U.S. Catholic

and

Global Sisters Report

and authors a weekly column on Facebook called

Sunday Thoughts

. She lives in Normal, IL with her husband, former Circuit Court Judge Charles Reynard.

Christiana Zenner

is Associate Professor of Theology, Science, and Ethics at Fordham University in New York City and the author of

Just Water: Theology, Ethics, and Global Fresh Water Crises

(2018, second edition), co-editor of

Just Sustainability: Ecology, Technology, and Resource Extraction

(2015) as well as

Expanding Horizons in Bioethics

(2005), and the author of numerous peer-reviewed articles. She is passionate about the ethics of fresh water and social justice as articulated by religious and cultural movements. She lectures frequently at universities in the United States, and her public media appearances include TED-Ed,

The New Republic

, and Public Radio International. In 2013 she was named one of Microsoft's "Heroes in Education." Prof. Zenner teaches courses on Theology and Science, Religion and Ecology, Ecological Ethics, Climate Justice and Water, and Human Nature After Darwin. She holds a PhD in Religious Studies (Ethics) from Yale University and a Bachelor's in Human Biology from Stanford University. Join her in conversation on Twitter: @christyzen.