archive
How Do We Have Hope for the 21st Century Church? with Francis Cardinal George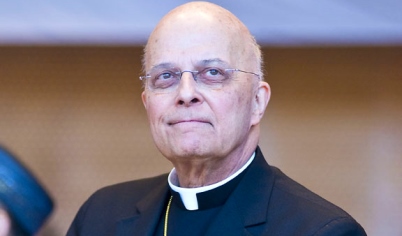 Catholic Q&A: How Do We Have Hope for the 21st Century Church?
An Informal Discussion with Francis Cardinal George
Thursday, October 30, 2014
4:00PM-5:30PM
McCormick Lounge, Coffey Hall
Lake Shore Campus, Loyola University Chicago
This event is limited to students only!
The second Catholic Q&A session of the fall semester invites His Eminence Francis Cardinal George, OMI, the Cardinal Archbishop emeritus of Chicago, to campus to talk to students about the question of hope for the 21st century Church.
The Catholic Q&A Program offers students an opportunity to learn more about the Catholic faith through presentations and discussions held on campus with notable figures from the university and the community at large. The questions are drawn from student interests and the presenters represent some of the university's - and the community's - most engaging speakers.