archive
Spring 2015 Faith in Focus Film: Calvary (2014)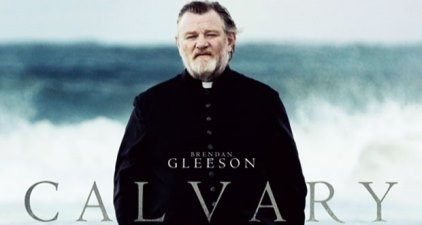 Tuesday, 31 March 2015
6:30PM - 9:30PM
Damen Cinema, Damen Student Center
Lake Shore Campus, LUC
This event is free and open to the public!
Join the Hank Center for our final Faith in Focus film screening of the academic year! We will be screening the film Calvary (2014), which will be followed by a discussion of the film with Dr. Michael Murphy (Director, Catholic Studies Minor).
Here is a brief plot summary of the film from Rotten Tomatoes:
Father James (Brendan Gleeson) is a good priest who is faced with sinister and troubling circumstances brought about by a mysterious member of his parish. Although he continues to comfort his own fragile daughter (Kelly Reilly) and reach out to help members of his church with their various scurrilous moral - and often comic - problems, he feels sinister and troubling forces closing in, and begins to wonder if he will have the courage to face his own personal Calvary.
Please join us for both the screening and discussion of this powerful film.