archive
Fall 2017 Faith in Focus Film: The Ultimate Sacrifice (2017)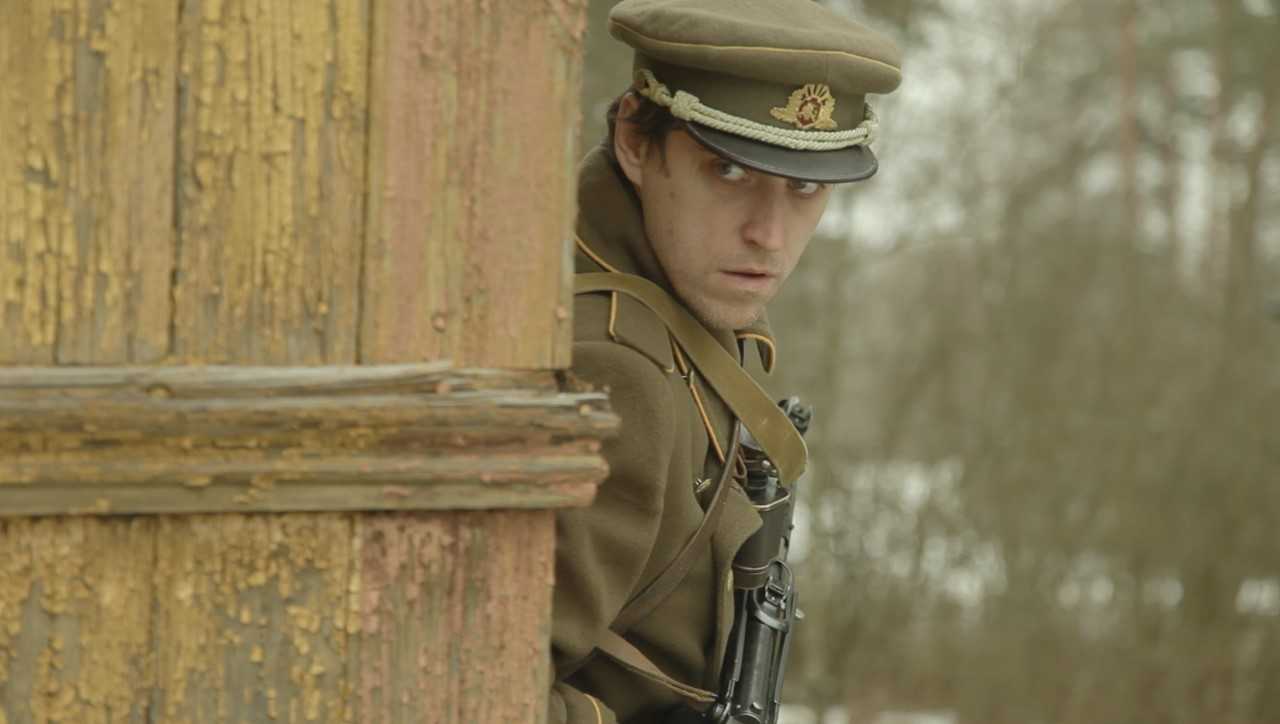 Tuesday, 24 October 2017
6:00PM - 8:00PM
Damen Student Cinema, Damen Student Center
Lake Shore Campus, LUC
The Hank Center for the Catholic Intellectual Heritage presented a unique opportunity to view the documentary: The Ultimate Sacrifice (2017). This film is about Juozas Vitkus, a legendary Lithuanian Colonel who led a resistance movement against Soviet occupation in the 1940s and 50s. Post film discussion was led by special guest, grandson of Colonel Vitkus and former Jesuit Provincial of Lithuania and Latvia, Fr. Gintaras Vitkus, SJ.
The Lithuanian resistant movement, or guerrilla war, is not a very well-known event in European history. After the end of WWII, when major political players started to rebuild their own countries, Lithuania was annexed to the Soviet Union. Lithuanian soldiers, doctors, teachers, engineers and peasants who opposed Soviet rule retreated into the forests where they started a war against the Russian occupants, who greatly outnumbered them. Resistance soldiers, also known as Forest Brothers, obstructed the establishment of Soviet government institutions and pro-Soviet farms, and minimized the influence of Communist propaganda. Their ultimate goal was to recreate an independent Lithuania. However, as time passed, it became obvious that Western European countries were not going to aid the Lithuanians, and without their support the fighters had no chance of success against the more powerful Soviet enemy. Eventually, resistance soldiers made an explicit decision not to accept any new members. Lithuanian resistance lasted from 1945 to 1953.
Colonel Juozas Vitkus was the head of the resistance group that was fighting in southern Lithuania. He had been trained as a military engineer in Belgium, and was a Lieutenant-Colonel by 1940 during the first Soviet occupation. Luckily, he was not deported by the Soviet government to Siberia like many Lithuanian military officers at that time.
During the German occupation, unwilling to work in an army subservient to the Nazis, he went into civilian life and helped to create an underground military school with the intention of training volunteer soldiers. He was the highest ranking officer from the formerly independent army in the resistance movement.
After one massive "forest soldiers" execution, Soviet collaborators stumbled across Vitkus while he was washing his clothes by a stream. He defended himself with a pistol, wounding two soldiers, but was wounded in turn by a grenade and captured alive. He died from wounds while being transported to prison. His burial place remains unknown.
Colonel Vitkus' grandson Rev. Vitkus, SJ also has a life story that is marked by unconventional choices and courage to follow the heart. Fr. Vitkus is a graduate of the Medical School at Vilnius University and for several years had a successful medical practice. However he left his career to become a priest underground in the Soviet society where religious people were persecuted, Christian holidays were forbidden and churches were turned into sport gyms or warehouses.
The evening provided an opportunity to learn about two destinies, where individual choices and sacrifices made to honor the highest ideals become symbolic and inspirational examples of determination to defend freedom and identity.
This event was free and open to the public.