archive
Caring for Our Common Home: Conversations on Ecology & Justice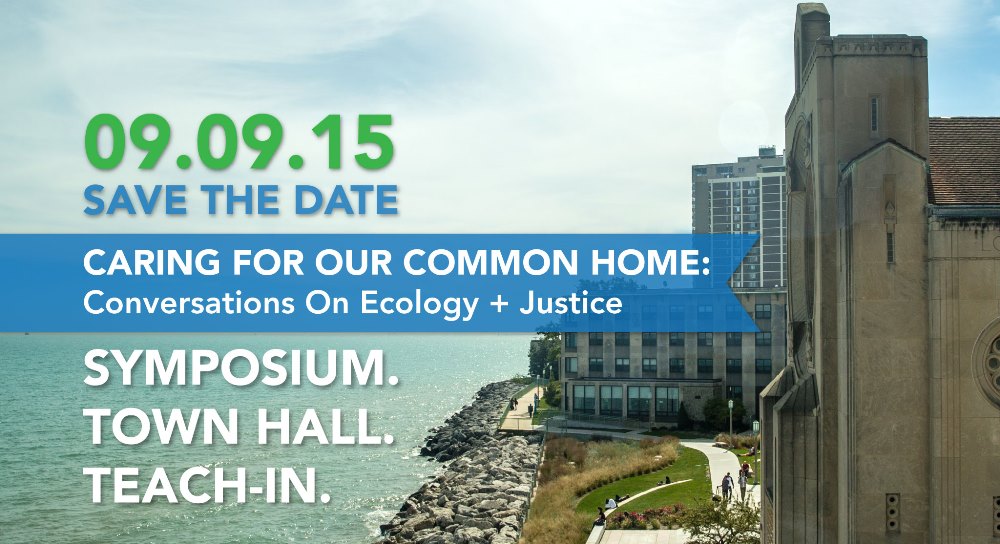 9 September 2015
9:00AM - 4:30PM
4th Floor, Klarchek Information Commons
4:30PM - 6:30PM
West Quad (Rain Location: Damen Student Center Atrium)
Lake Shore Campus, LUC
Join the Loyola University Chicago community on 9 September 2015 for a day-long series of events responding to, reflecting upon, and enacting the recent encyclical from Pope Francis on the environment - Laudato Si.
The day's events will include paper presentations and panel discussions from scholars and activists from across the disciplines at LUC, a town hall discussion about the role and future of sustainability at LUC, and an afternoon teach-in on the West Quad which will include spoken word and musical performances, an Ignatian examen, tabling from student and community groups, and more!
In preparation for the event, CCIH Undergraduate Fellows Angelo Canta (CAS '17) and Ron Amiscaray (CAS '16) have complied a video of reactions to and reflections upon Laudato Si. Please click here to see what the Loyola community is saying about this encyclical.
Please check out the program for the day's events below: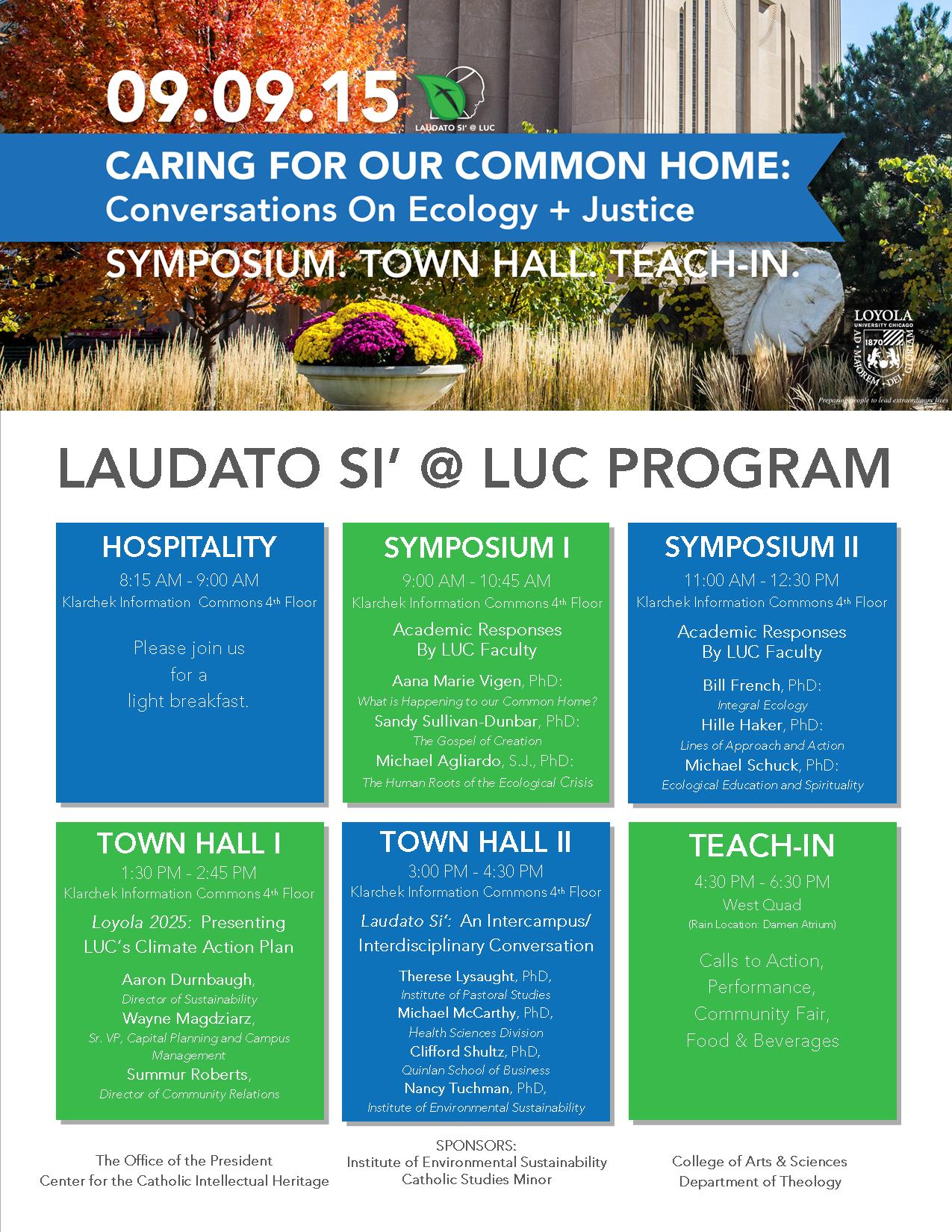 (For a PDF version of the program, please click here - Laudato Si Event [PDF].)
For more information on this event, please contact Dr. Michael Murphy (mmurphy23@luc.edu), Director of the Catholic Studies Minor at The Joan and Bill Hank Center for the Catholic Intellectual Heritage.
More Featured Stories
Extraordinary Alumni

Get involved with social justice in health care. That is Karen Aguirre's (BS '15) motto—and her advice to current nursing students. "Sometimes an issue is overlooked because of the complex problem-solving that it comes with," she says.


Women in STEM

Loyola's Girls Who Code chapter aims to provide a space for young women to learn, teach, and explore coding in an inclusive and supportive environment.


Ignatian Heritage Month

Musick is the residential services coordinator at the Open Door Youth Shelter in the West Town neighborhood of Chicago, part of the Night Ministry.