archive
The Preferential Option for Culture in Latino/a Theology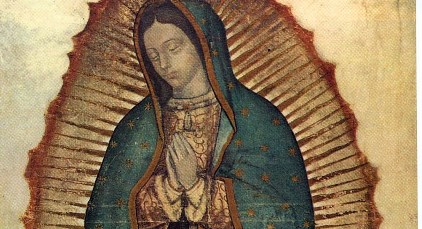 Thursday, 26 March 2015
9:00AM - 5:00PM
4th Floor, Information Commons
Lake Shore Campus, LUC
This event is free and open to the public.
On March 26th, His Eminence Cardinal Gianfranco Ravasi joined Dr. Miguel H. Díaz, John Courtney Murray University Chair in Public Service and former U.S. Ambassador to the Holy See, as well as other nationally recognized Latino/a theologians, in an unprecedented colloquium on the topic: The Preferential Option for Culture in Latino/a Theology.
This colloquium sought to honor the presence of Cardinal Ravasi in the United States by engaging the rich history and diversity of Latino/a Catholicism, and the origins, development, and future of Latino/a theology. With the historic election of Pope Francis as the first Latin American Pope, and in light of Pope Francis' upcoming papal trip to our shores, this colloquium sought to read and interpret these "signs of the times" through faith-filled, critical, and fruitful conversations. In service to Church and country, these conversations provided building blocks to help bridge human differences, create policies, and promote human actions that advance the common good of all people of good will.
Joining Cardinal Ravasi for this colloquium were a number of leading Latino/a theologians in the United States today. They included:
Please click on the any of the names above for further information on the speaker, as well as an abstract of the papers they presented at the colloquium.
Please click the following link for a PDF of the schedule for this colloquium: JCM Chair Culture Colloquium Schedule