archive
Publication Luncheon: A Conversation with Fr. Bill McNichols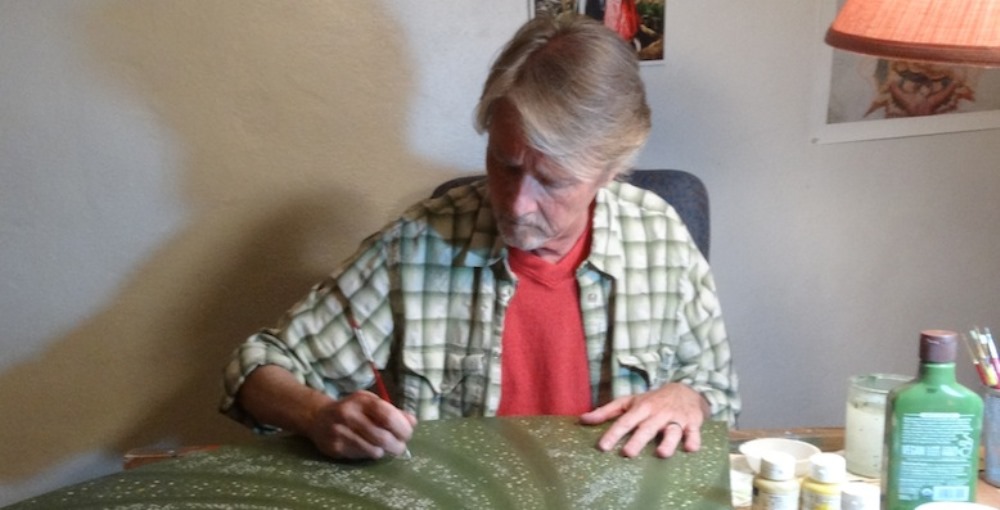 Thursday, 10 September 2015
11:30AM - 12:45PM
Cuneo Hall, Room 425
Lake Shore Campus, LUC
This event was by invitation only! Please contact the Hank Center for more information: CatHeritage@luc.edu.
For this Publication Luncheon, Fr. William (Bill) McNichols discussed the art, spirituality, and process of iconography in a conversation with interested faculty and staff at Loyola University Chicago.
Fr. McNichols - the iconographer who has 'written' the icon The New Pentecost of Viriditas, which will hang in the Institute for Environmental Sustainability (IES) on the Lake Shore Campus - was a member of the Society of Jesus (the Jesuits) from 1968 to 2002. He studied philosophy, theology, and art at St. Louis University, Boston College, Boston University and Weston School of Theology in Cambridge, Massachusetts. Father Bill furthered his art studies at California College of Arts and Crafts in Oakland, California in 1977. In 1983 he received a Master of Fine Arts in landscape painting from Pratt Institute in Brooklyn, New York.
He was ordained in 1979 as a Roman Catholic priest by Archbishop James Casey in Denver, CO. From 1983 - 1990 he worked with the wonderful AIDS Hospice team of St. Vincent's Hospital in Manhattan, New York. During this time he also illustrated 25 books, mostly children's books for Paulist Press.
In 1990, he moved to Albuquerque, New Mexico to study the technique, history and spirituality of icon painting (technically "icon writing") with Russian-American master, Robert Lentz. In 1996 he was honored to be invited to Boston College by friend and mentor, Fr. Jim O'Brien, SJ to create 5 icons for the Jesuit Community there. In 1998 he returned to New York to create icons as a part of the West Side Jesuit Community. Since 1999 he has assisted with sacramental ministry in the Archdiocese of Santa Fe in Taos and Northern New Mexico. He continues to assist in Albuquerque after returning there in the fall of 2013.
For more information on Fr. McNichols, his iconography, and his studio, please visit his website.