archive
Catholicism and the Arts: Faithful Musical Modernisms: Poulenc, Villette, Langlais, and Arvo Pärt (A Lecture with Paul French)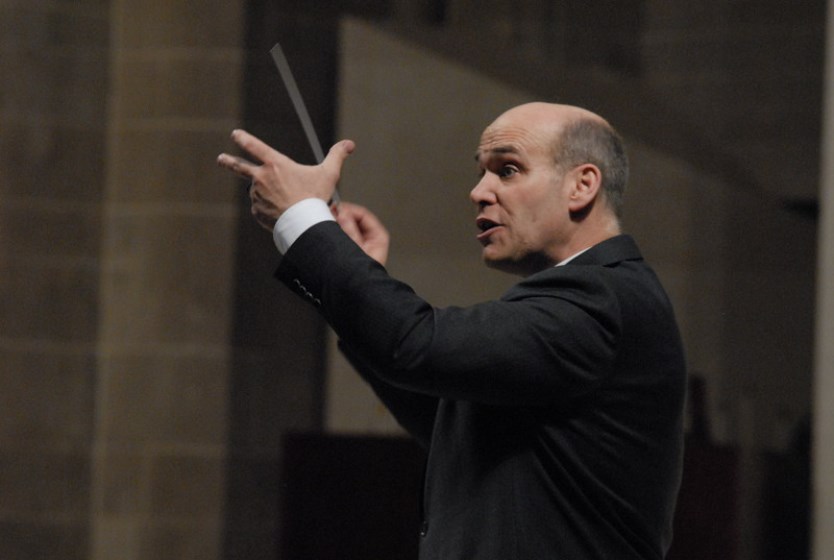 Wednesday, 16 March 2016
4:00PM - 5:00PM
Cuneo Hall, Room 417
Lake Shore Campus, LUC
This event was free and open to the public.
Faithful Musical Modernisms: Poulenc, Villette, Langlais, and Arvo Pärt
A lecture by Paul French, Music Director of the William Ferris Chorale

Be it tragedy, conflict, ill health, or physical setback, the four composers represented on our March 17th concert at Madonna della Strada Chapel suffered mightily, and yet were impelled to compose powerful sacred works in testament to their faith.
Francis Poulenc, lived his early life with irreverent abandon, creating sparkling works for stage and recital, and yet the tragic death of a close friend in 1935, the death of his father, and the bleak atmosphere of pre-WWII France send his world cascading off course, returning him to the Church. One week after a pilgrimage to the Shrine of Rocamadour and the icon of the Black Madonna, he had completed his Litanies a la Vierge Noir (Litanies to the Black Madonna), the first of a serious output of sacred compositions.

Blind from the age of two, Jean Langlais was a composer, organist, and influential teacher who held the prestigious post of organist at the Church of Sainte-Clotilde in Paris for 42 years, composing monumental and complex works for organ and chorus.

Pierre Villette classmate at the Paris Conservatory was Pierre Boulez, but their musical lives were in mirrored opposition. Villette was dogged by ill health and had a lung removed while still in his twenties, forcing him to retreat from Paris to a warmer climate, and thus leaving him to toil in near anonymity, and yet he crafted some of the most luminous sacred motets of the latter third of the 20th century.

For Arvo Pärt, the Soviet invasion of his native Estonia in 1944 was the catalyst to move him to the Orthodox Church and to devise a new method of composition. A sacred, highly structured art that is based on a purity of simple processes, purging the ego from the process of composition and ultimately pointing to God, Pärt says this of his work: "It is true that religion has a very important role in my composition, but how it really works, I am not able to describe."

This lecture focused on these four composers, their works, and the faith that proved to be the source of their creative inspiration.
Please follow the link for more information on Paul French
Please follow the link for more information on the William Ferris Chorale