archive
Lured: The Curse of Swans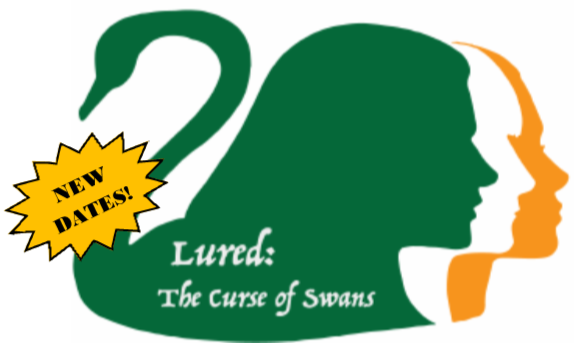 April 11 - 13, 8:00 PM
Mullady Theatre, Mertz Hall
Lake Shore Campus
The Right Brain Project proudly presents Lured: The Curse of Swans, a play written by Terry Boyle and directed by Becca Holloway.
Starring Annabella De Meo, Liz Goodson, and Sylvie Sadarnac
Supported by the Hank Center and the College of Arts & Sciences
About the Play
It is the tenth anniversary since Paddy (husband to Grainne and father to Maeve and Deirdre) tragically passed away. His passing, and the circumstances of his death, created a rift in the family. In order to bridge this uncomfortable awkwardness, Grainne has organized a family trip to Ireland. On the eve of the journey, they prepare to reunite after a period of painful separation. While living in the same city, they have managed to drift apart, fearing the intimacy that threatens breaks open old wounds. ASs the evening passes and their impending journey gets closer, shadows of the past begin to haunt them. Caught between the people they once were and the people they have become, each one must decide what is true and what is false. While each of them struggles to be authentic, we begin to see the fallacies they have created in order to protect themselves from the truth.
Admission was free & open to all. No registration required.