archive
The 2015 Catholicism in Dialogue Lecture: Islam and Inter-religious Dialogue with Fr. Tom Michel, SJ and Dr. Shahla Talebi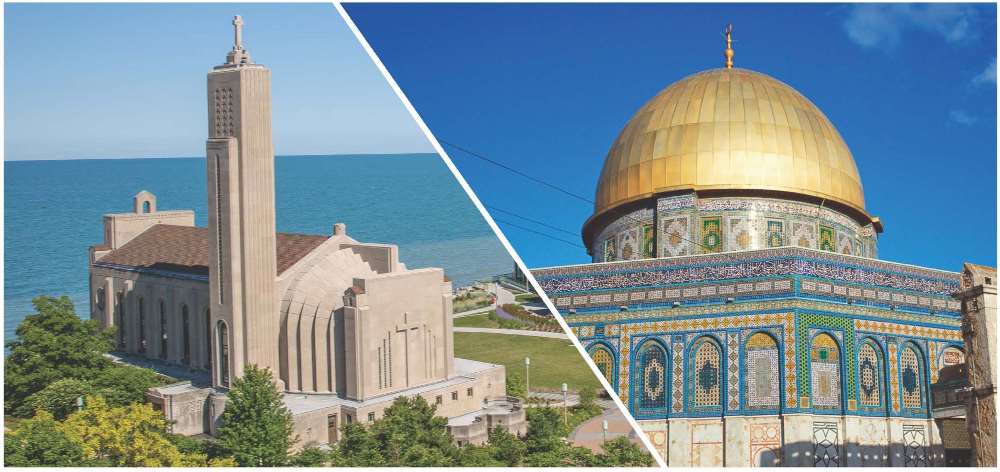 Thursday, 17 September 2015
3:30PM - 5:30PM
4th Floor, Information Commons
Lake Shore Campus, LUC
This event is free and open to the public!
The Hank Center is proud to have sponsor the Catholicism in Dialogue series fall 2015. This marked the third edition of the Series, featuring two distinguished guests, Fr. Tom Michel, SJ and Dr. Shahla Talebi. For two days, they were on campus reflecting on resources and opportunities within Catholicism and Islam for dialogue and solidarity. On Thursday, September 17th, each speaker delivered their public lecture. The format also included opportunities for students from LUC's Catholic Studies program and the Muslim Student Association to formally participate. The event took place in the Information Commons, 4th Floor, at the Lake Shore Campus from 3:30pm to 5:30pm. The next day, September 18th, both Hank Center guests continued to engage undergraduate and graduate students with special topic and research focused meetings.
Guest Speakers:
Fr. Tom Michel, SJ is currently a visiting professor in Theology at Georgetown's School of Foreign Service in Qatar. He is a board member of Georgetown's Prince Alwaleed Bin Talal Center for Muslim-Christian Understanding, the Khalidi Library in Jerusalem, and the Journal of Islam and Muslim-Christian Relations. He is the former Secretary of the Jesuit Secretariat for Interreligious Dialogue in Rome and Ecumenical Secretary for the Federation of Asian Bishops' Conferences. Ordained in 1967, he joined the Jesuits in 1971 in Indonesia and subsequently earned a doctorate in Arabic and Islamic studies from the University of Chicago.

Dr. Shahla Talebi is an Associate Professor of Religious Studies at Arizona State University. A native of Iran, her award-winning memoir, Ghosts of Revolution: Rekindled Memories of Imprisonment in Iran, recounts her near decade of political imprisonment under both the Shah and then the Islamic Republic. Her research interests include questions of martyrdom, violence, memory, revolution, religion, and contemporary Iran. She received her Master's and PhD (cultural anthropology) from Columbia University.