archive
Faculty Reading Group Fall 2017: Orthodoxy by G.K. Chesterton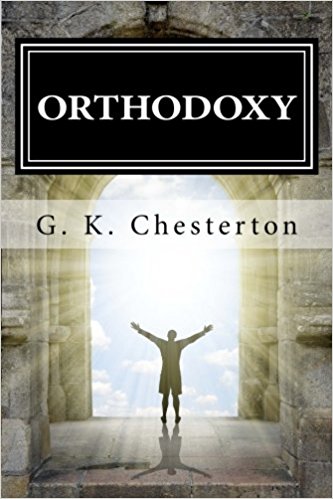 FIRST MEETING (Cuneo Hall, Room 425)
Group A: Monday, Oct. 2nd, 10:00AM to 11:30PM
Group B: Tuesday, Oct. 3rd, 2:00PM to 3:30PM

SECOND MEETING (Cuneo Hall, Room 425)
Group A: Monday, Oct. 23rd, 10:00AM to 11:30PM
Group B: Tuesday, Oct. 24th, 2:00PM to 3:30PM
This reading group is open to Loyola University Chicago faculty from all campuses. Please contact HankCenter@luc.edu with any inquiries.
The Joan and Bill Hank Center for the Catholic Intellectual Heritage was pleased to announce our Faculty Reading Group for the Fall 2017 semester. The Fall 2017 reading group was dedicated to the seminal work Orthodoxy, and the mysteries of Father Brown, from English journalist, novelist, short story writer, cartoonist, Catholic apologist, and social activist, G.K. Chesterton. This group explored what this strange and singular 20th century British writer knows about faith and culture, and what he can teach contemporary readers. His work has been revitalized over the past few years, signaling to audiences the wisdom and timelessness found in his witty and prophetic voice. His work looks to explore and find Orthodoxy in a climate of heterodoxy.
All faculty are invited to join.