archive
Faculty Reading Group Spring 2018: Tenth of December by George Saunders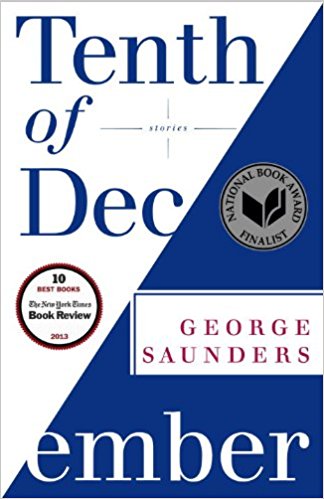 FIRST MEETING (Cuneo Hall, Room 425)
Group A: Monday, Feb. 5th, 9:30AM to 11:00AM
Group B: Monday, Feb. 26th, 9:30AM to 11:00AM

SECOND MEETING (Cuneo Hall, Room 425)
Group A: Tuesday, Feb. 6th, 2:00 PM to 3:30PM
Group B: Tuesday, Feb. 27th, 2:00PM to 3:30PM
This reading group is open to Loyola University Chicago faculty from all campuses. Please contact HankCenter@luc.edu with any inquiries.
The Joan and Bill Hank Center for the Catholic Intellectual Heritage was pleased to announce our Faculty Reading Group for the Spring 2018 semester. The Spring 2018 reading group was dedicated to acclaimed contemporary American author, George Saunders and his collection of short stories, titled Tenth of December (2013). Saunders practices a kind of hybridized Catholicism, and this award winning collection is an excellent text that inspires reflections about faith, justice, culture, and politics. We will also take a brief look at his Man-Booker prize winning novel, Lincoln in the Bardo, as well as an essay or two. George Saunders also visited Loyola on March 1st in an event-packed day.
All faculty are invited to join.