archive
Chicago Catholic Immigrants Conference: The Mexicans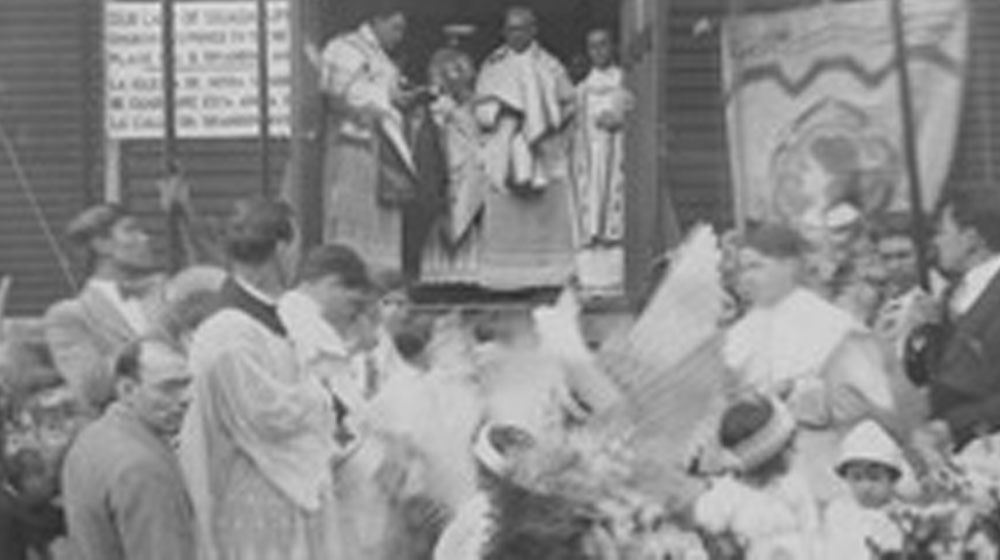 Friday, 7 November - Saturday, 8 November 2014
9:00AM - 6:00PM
McCormick Lounge, Coffey Hall
Lake Shore Campus, Loyola University Chicago
Pre-registration for the Chicago Catholic Immigrants Conference: The Mexicans has closed.
In November 2014 Loyola University Chicago's Hank Center for the Catholic Intellectual Heritage (CCIH) launched the second in a series of conferences that focused on the historical, cultural, and religious roles that Roman Catholicism played in sustaining ethnic identity for many immigrant communities who came to Chicago in the 20th century. Each year, the Chicago Catholic Immigrants Conference (CCIC) will be devoted to an ethnic community, in which Catholic faith and devotional life bolstered cultural/national identity at the same time that the Church's institutions helped to assimilate that ethnic community into a new city and nation. The 2014 Chicago Catholic Immigrants Conference focused on the the Mexican immigrant community here in Chicago.
The conference invited scholars from the fields of ethnic studies, urban and cultural history, literature and language, theology, and sociology of religion. At the same time, they were devoted to celebrating these heritages with the participation of Chicago artists and Catholic religious leaders. While this conference focused on the Mexican community, future CCIC events will focus on the Polish, Lithuanian, Vietnamese, and African communities here in Chicago.
Keynote Speaker: Maria Hinojosa (host of NPR's Latino USA)
Friday, 7 November 2014
4:00PM - 5:30PM
Galvin Auditorium, Sullivan Center
Lake Shore Campus, Loyola Univeristy Chicago
Please join us for a Q&A discussion with the award winning host of NPR's Latino USA Maria Hinojosa.
María Hinojosa is an award-winning news anchor and reporter for PBS and NPR. She is anchor of her own Emmy Award-winning talk show One on One with Maria Hinojosa from WGBH/La Plaza. Hinojosa has won top honors in US American journalism including four Emmy Awards, the Robert F. Kennedy Award for Reporting on the Disadvantaged, and the Overseas Press Club's Edward R. Murrow Award for best documentary. She also serves as DePaul University's Sor Juana Inés de la Cruz Chair.
Plenary Speaker: Luis Alberto Urrea (author of The Hummingbird's Daughter)
Friday, 7 November 2014
11:15AM - 12:30PM
McCormick Lounge, Coffey Hall
Lake Shore Campus, Loyola University Chicago
Luis Alberto Urrea is a prolific and acclaimed writer who uses his dual-culture life experiences to explore greater themes of love, loss and triumph. Urrea has published extensively in all the major genres. A critically acclaimed and best-selling author of 13 books, Urrea has won numerous awards for his poetry, fiction and essays. An historical novel, The Hummingbird's Daughter tells the story of Teresa Urrea, sometimes known as the Saint of Cabora and the Mexican Joan of Arc. The book, which involved 20 years of research and writing, won the Kiriyama Prize in fiction. Urrea lives with his family in Naperville, IL, where he is a professor of creative writing at the University of Illinois-Chicago.