archive
The Third Annual Chicago Catholic Immigrants Conference: The Poles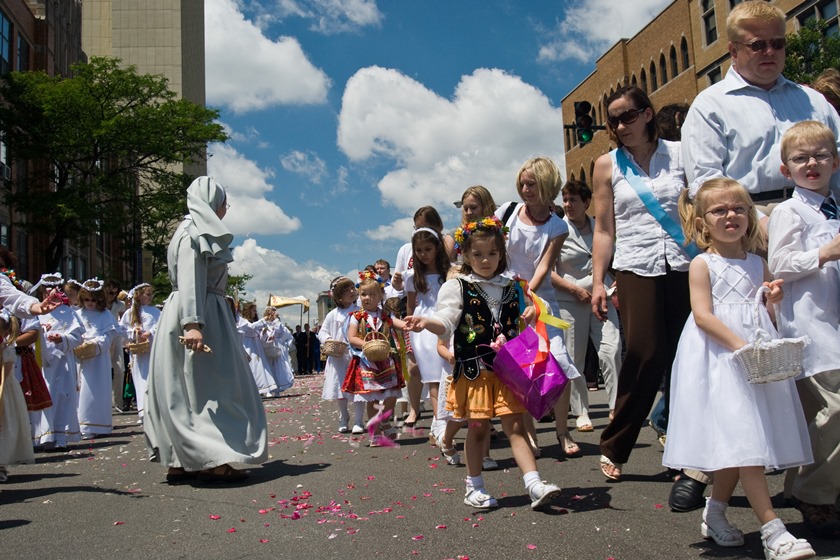 13-14 November 2015
9:00AM - 6:00PM
McCormick Lounge, Coffey Hall
Lake Shore Campus, Loyola Univeristy Chicago
Registration for this event is closed.
Program for the 2015 Chicago Catholic Immigrants Conference: The Poles
In November 2015, Loyola University Chicago's Hank Center for the Catholic Intellectual Heritage (CCIH) launched the third in a series of conferences that focused on the historical, cultural, and religious roles that Roman Catholicism played in sustaining ethnic identity for many immigrant communities who came to Chicago in the 20th century. Each year, the conference will be devoted to an ethnic community, in which Catholic faith and devotional life bolstered cultural/national identity at the same time that the Church's institutions helped to assimilate that ethnic community into a new city and nation. The planned conferences include many waves of 20th century immigration to Chicago whose Catholic faith helped to shape their cultural narrative. The 2015 Chicago Catholic Immigrants Conference (CCIC) focus on the Polished immigrant community here in Chicago.
Each conference invites scholars from the fields of ethnic studies, urban and cultural history, literature and language, theology, and sociology of religion. At the same time, the conferences will be devoted to celebrating these heritages with the participation of Chicago artists, students, and Catholic religious leaders. Future conferences will look at the following immigrant communities: Lithuanian, Vietnamese, and African. Past conferences have looked at the following immigrant communities: Italian, Mexican.
For more information on this conference, please check out our Conference Website and our Conference Blog.