home_news
Gema Kloppe-Santamaría Named a 2020 Harry Frank Guggenheim Foundation Distinguished Scholar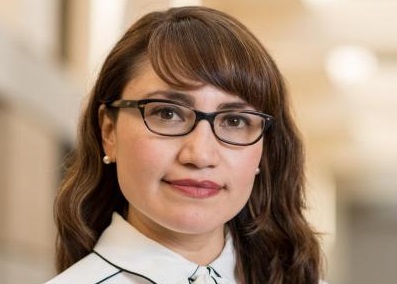 The Harry Frank Guggenheim Foundation (HFG) awards yearly a Distinguished Scholar Award to a number of scholars working "to increase understanding of the causes, manifestations, and control of violence and aggression." The award is very competitive as citizens from any nationality and discipline can apply. Only 15 projects were selected this year.
Dr. Kloppe-Santamaría's project, "In the Name of Christ: Religious Violence and its Legitimacy in Mexico (1920-2020)" seeks to examine the contentious and complex relation between religion and violence in Mexico by identifying the theological, political, and cultural drivers that have served to legitimize or delegitimize Catholics' use of violence across different periods of time. In tune with the HFG's goals her research aims at contributing to broader conversations regarding the apparent rise of religious violence at a global scale and the ways in which faith-based communities can contribute to identify it, prevent it, and work towards more peaceful societies.
With this support, she will be able to continue carrying out archival work, interviews, and oral histories and begin writing a new book based on this research throughout this year.
On March 17, 2021, at 5:15 PM EDT/ 4:15 CDT Dr. Kloppe-Santamaría will be discussing her work on religion and lynching in post-revolutionary Mexico. The event is organized by the History Department of The Catholic University of America. Learn more at
https://nest.cua.edu/event/6746157