home_news
Sacred Sustainability: Life Hacking a Living Tradition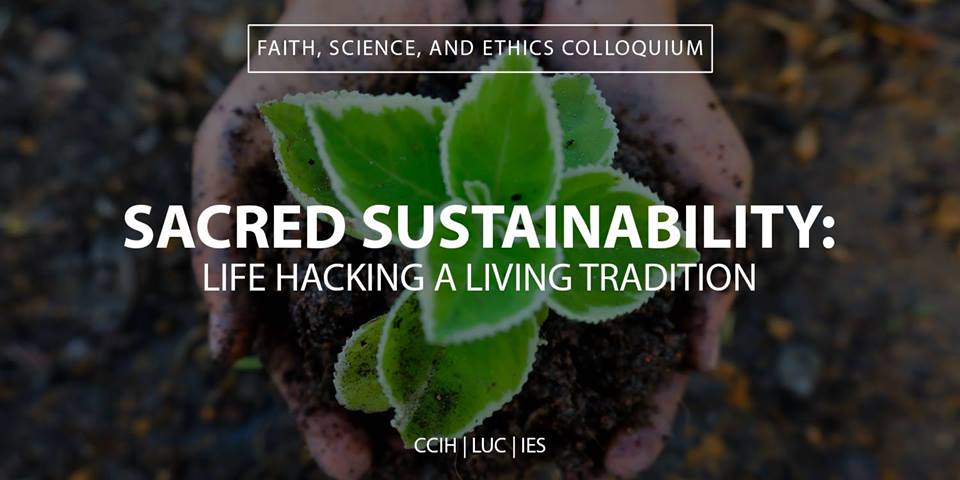 Wednesday, 4 October 2017
3:30PM - 5:30PM
McCormick Lounge, Coffey Hall
Lake Shore Campus, LUC
Social entrepreneur, speaker and author of Y on Earth, Aaron William Perry will lead the audience in an interactive, and educational discussion titled: "Sacred Sustainability: Life Hacking a Living Tradition". In the spirit of Pope Francis's Laudato Si, Perry will discuss the connection between health, sustainability and well-being. Having founded and grown companies in the recycling, renewable energy and natural food spaces, Perry has a particular expertise in agriculture, energy, supply chain transparency, management, financial modeling, capital raising, and leadership. His background in philosophy, literature, sustainable development, and permaculture makes Perry a deeply perspicacious and thoughtful leader, mentor, and student at this point of inflection we face as a culture and species on planet Earth.
For more information on Aaron Perry and his work please visit:http://www.yonearth.world/
More Featured Stories
Extraordinary Alumni

Get involved with social justice in health care. That is Karen Aguirre's (BS '15) motto—and her advice to current nursing students. "Sometimes an issue is overlooked because of the complex problem-solving that it comes with," she says.


Women in STEM

Loyola's Girls Who Code chapter aims to provide a space for young women to learn, teach, and explore coding in an inclusive and supportive environment.


Ignatian Heritage Month

Musick is the residential services coordinator at the Open Door Youth Shelter in the West Town neighborhood of Chicago, part of the Night Ministry.