archive
The Hank Center's 2019 Living Tradition Award honors the Rev. Dr. Mark McIntosh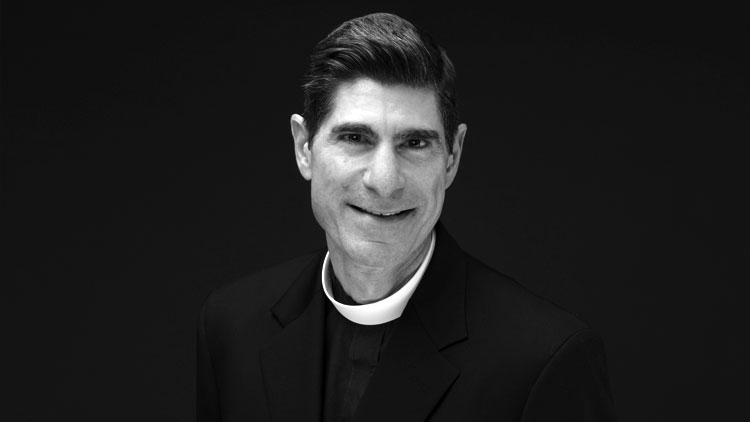 Every year the Hank Center presents the Living Tradition Award to a Loyola University Chicago emeritus faculty member who has exemplified the integration of Catholic thought into their work, research, and teaching.

The 2019 Living Tradition Award honors the Rev. Dr. Mark McIntosh, Professor of Christian Spirituality, Loyola University Chicago.‌
The Rev. Dr. Mark McIntosh with Dr. Cyril O'Regan (University of Notre Dame)
The Rev. Dr. Mark McIntosh with Hank Center staff and former Hank Center director Mark Bosco, S.J.
About Mark McIntosh
Mark McIntosh, Professor of Christian Spirituality at Loyola University, holds degrees in History and in Theology from Yale, Oxford, and the University of Chicago. His research focuses on the interface between systematic and historical theology, on the one hand, and the history and theology of Christian spirituality and mystical thought. Most recently he held the post of Van Mildert Professor of Divinity at Durham University, a joint appointment as canon residentiary of Durham Cathedral.In 2014, he rejoined the Department of Theology at Loyola, where he had taught for sixteen years. A priest in the Episcopal Church, McIntosh has also served as chaplain to the House of Bishops of the Episcopal Church, and canon theologian to the 25th Presiding Bishop.
Dr. McIntosh's research interests include: the interaction of trinitarian and Christological teaching, and theological epistemology, with Christian spiritual traditions and mystical thought; traditions of Christian Platonism in medieval, renaissance and early modern thought; spirituality of learning, research, and teaching; the human calling and happiness; faith and reason; Plato, Plotinus, Augustine, Maximus, Eriugena, Aquinas, Bonaventure, Ficino, Traherne, Newman, Weil, Tolkien, C. S. Lewis.