archive
The 2017 Hank Center's Living Tradition Award Honors Dr. Francis Fennell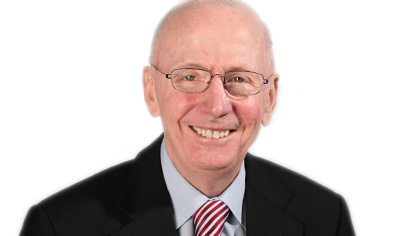 Friday, 31 March 2017
12:00PM - 2:30PM
McCormick Lounge, Coffey Hall
Lake Shore Campus, LUC
This event is by invitation only!
Every year the Hank Center presents the Living Tradition Award to a Loyola University Chicago emeritus faculty member who has exemplified the integration of Catholic thought into their work, research, and teaching.
This year, the 2017 Living Tradition Award honors Dr. Francis Fennell.
Frank Fennell joined the Loyola faculty as an Assistant Professor of English in 1968. Like other faculty in those days, teaching was his first priority: he would teach ten courses a year (three each semester and two in each summer session) to a total of over 400 students. Soon he added scholarly responsibilities in his field of Victorian literature, eventually publishing six books, three dozen articles, and numerous reviews, notes, and conference papers.
With the publications came promotions, to Associate Professor in 1974 and Professor in 1982, and also opportunities to serve the university in other ways (Chair of Undergraduate Admissions Committee, Member of the Board of Undergraduate Studies, Member of Faculty Council, Member of Committee on Academic Review and Planning, etc.). In the 1980s he also began his involvement with administrative positions outside the department, becoming Assistant Dean for the Humanities in CAS and serving for six years. He later returned to administration as CAS Associate Dean (1996-2001), Chair of English (2001-2008), and Dean of Arts and Sciences (2008-2012).
For his final three years, before retirement in 2015, Frank returned to what attracted him to Loyola in the first place: teaching Loyola's students, finding in them the desire to become "persons for others" which has always been at the heart of Loyola's teaching mission.