archive
America Magazine Welcomes Hank Center Alumnus: Angelo Jesus Canta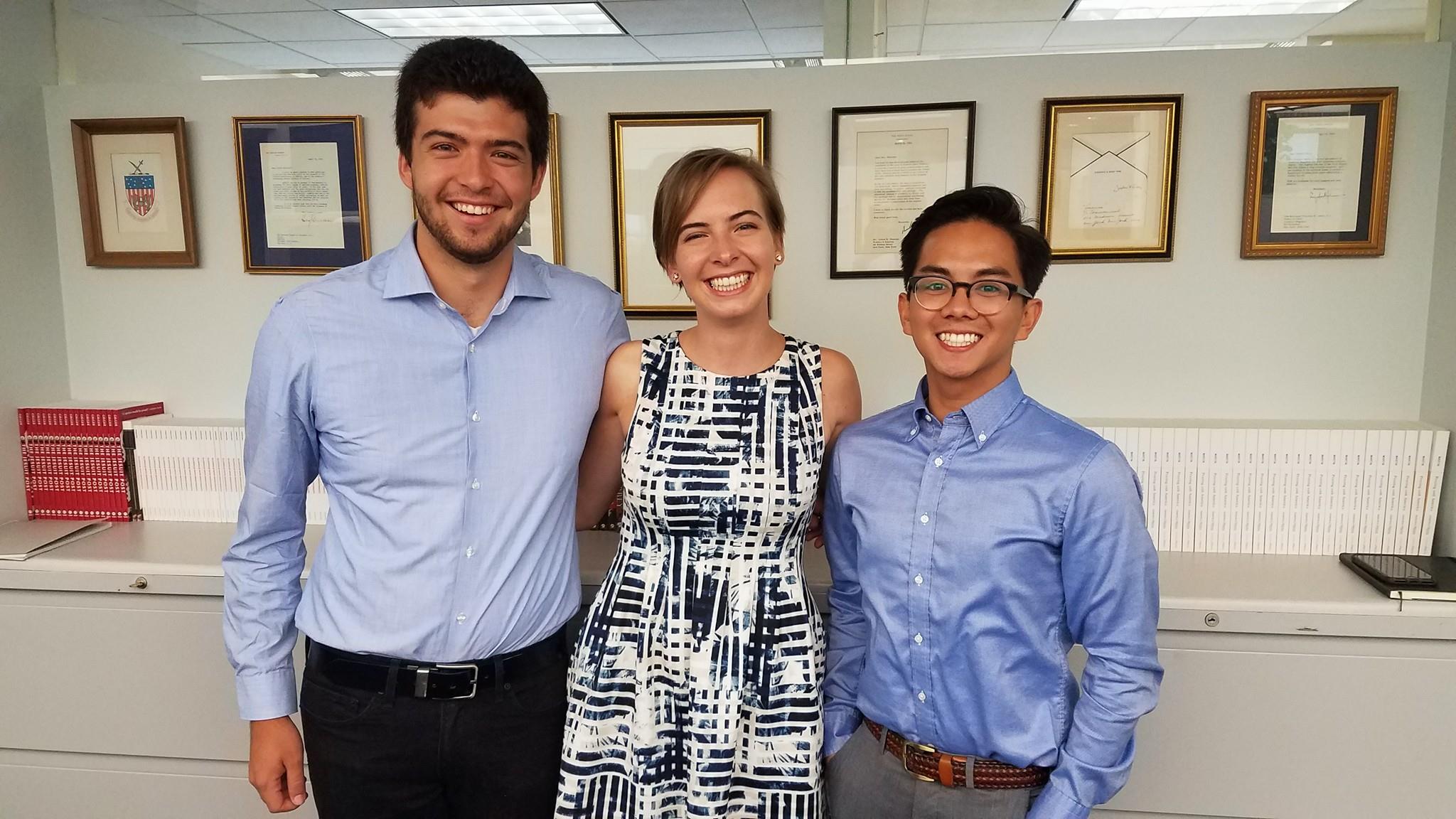 This past week, America Magazine welcomed the latest O'Hare Fellows to its team. Among the three college graduates selected for this highly competitive program was Loyola University Chicago and the Hank Center's own Angelo Jesus Canta (pictured right).
Angelo was selected for the program last March, while finishing his final semester at LUC. He graduated Summa Cum Laude with a bachelor's of arts degree in theology, with minors in visual communication and Catholic studies. In addition to this, Angelo was a Ricci Scholar, a part of the Jesuit honors society, Alpha Sigma Nu, as well as Loyola's interdisciplinary honors program. He spent two years as the Hank Center's research undergraduate research assistant and graphic designer, doing incredible work for the center.
As an O'Hare Fellow for America Magazine, Canta will spend one year at America Media working on print, digital, audio and film projects while benefiting from mentoring and professional development opportunities. Fellows spend the year living at Fordham University Lincoln Center, where they can engage in a dynamic community in the heart of New York City, the media capital of the world.
Joining Angelo are Antonio De Loera-Brust from Loyola Marymount University (pictured left), Colleen Dulle from Loyola New Orleans (center). As Fr. James Martin S.J. joked in his post to Facebook, "it helps to go to a school named after St. Ignatius Loyola."
The Hank Center congratulates and celebrates Angelo as he pursues the Catholic intellectual tradition and the intersection of theology and culture at America Magazine. We wish him the best in this exciting new adventure!
The picture is courtesy of Fr. James Martin, S.J.