archive
Catholic Q&A: Why do Catholics think this way? The Hardwiring of the Catholic Imagination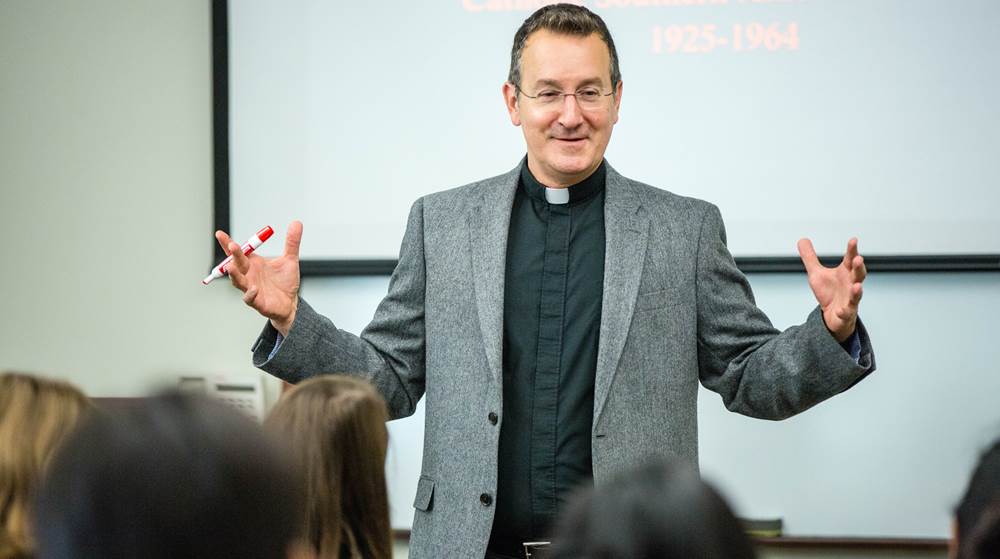 Tuesday, March 28
7:00PM-8:30PM
The Den, Damen Student Center
Loyola University Chicago
1032 W. Sheridan Rd.
Chicago, IL 60660
Does Catholic culture and theology shape the way a person thinks, feels, and judges reality? Does the pedagogy of Catholic faith form the way people imagine themselves, their relationships with God and one another? Join Fr. Mark Bosco as he sorts out some of the tendencies of the Catholic imagination today.
Event is open to Loyola students only.