archive
Evangelical Fundamentalism and the Catholic Right: Dr. Michael Murphy, Dr. Miguel Díaz, and many others respond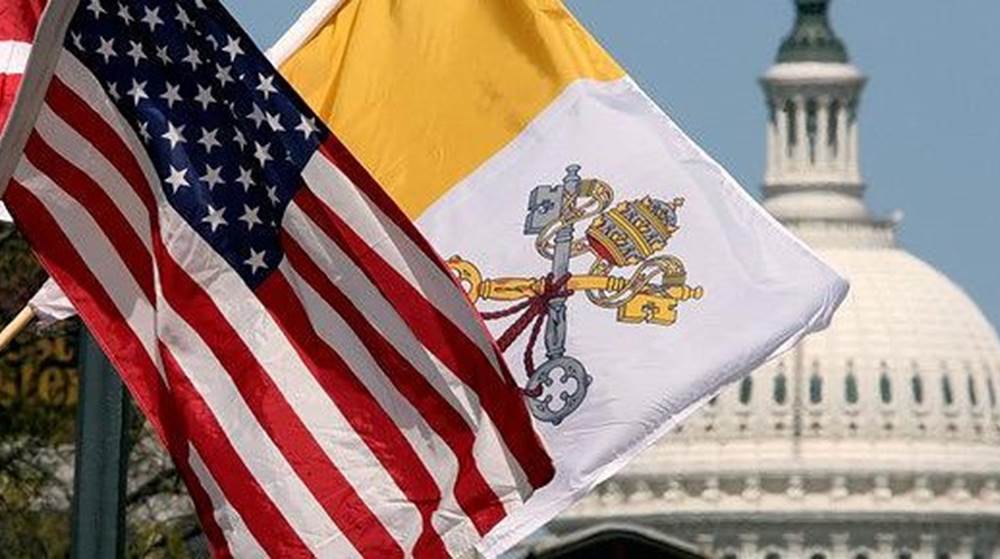 "We have expressed our opinion on a phenomenon," that of "a strange form of ecumenism" uniting "fringe groups of Catholic integralists and some groups of evangelical fundamentalists" in the political field. That is what Antonio Spadaro, S.J., one of the co-authors of "Evangelical Fundamentalism and Catholic Integralism," an article that has sparked much discussion in the United States and elsewhere, told America Magazine in an exclusive interview in Rome, the day after its publication.
Many responses have arisen to comment on this controversial article that links the Catholic right to Evangelical Fundamentalism, which is what Fr. Spadaro and Marcelo Figueroa suggest explain the 2016 support of Donald Trump. The Hank Center's director, Dr. Michael Murphy, was recently featured on NPR's Worldview to weigh in on the article, the environmental impact of the boarder wall, and the fear-based theologies that have emerged from the presidency.
Dr. Miguel Díaz, Loyola's own John Courtney Murray S.J. Chair in Public Service also wrote on the article in CRUX, arguing that Pope Francis's vision of political life and leadership are in sharp opposition to the challenges of the Trump administration. Dr. Charles C. Camosy, Associate Professor of Theological and Social Ethics at Fordham University, also weighed in on CRUX, addressing Trump's ideology of "America First" and its tensions with orthodox Christianity.
Many other leading theological voices have provided insight into the article and its implications, both negative and positive. Commonweal Magazine published a critique that looks at what the article got right and wrong. Massimo Faggioli, Church historian, Professor of Theology and Religious Studies at Villanova University, looked at the importance of the piece and its examination of how American Catholics vote in yet another article published in Commonweal. Dr. Samuel Gregg, Research Director at the Acton Institute, called the article outright "disturbing" in his criticism of the piece. P.J. Smith in First Things also pushes back against the article, writing that "the organic link between culture, politics, institution and Church" is necessary. Each of these articles provide important positions to consider for Catholics in the age of Trump, as well as the challenges that his administration pose to all Americans.