archive
Flannery: The Storied Life of the Writer from Georgia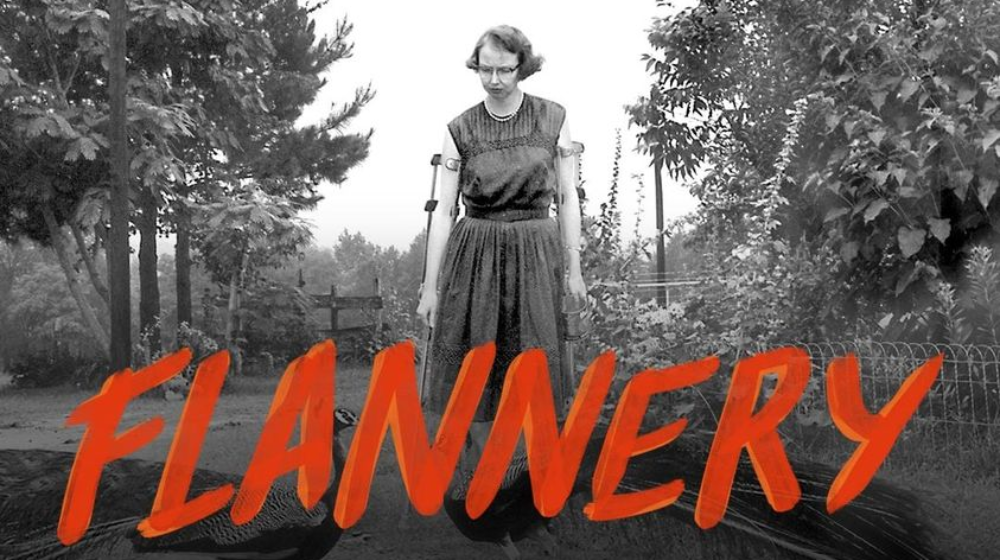 Written and directed by Elizabeth Coffman (Loyola University Chicago) and Mark Bosco, S.J., former Director of the Hank Center,
Flannery
is the lyrical, intimate exploration of the life and work of author Flannery O'Connor, whose distinctive Southern Gothic style influenced a generation of artists and activists. With her family home at Andalusia (the Georgia farm where she grew up and later wrote her best known work) as a backdrop, a picture of the woman behind her sharply aware, starkly redemptive style comes into focus. Including conversations with those who knew her and those inspired by her (Mary Karr, Tommy Lee Jones, Hilton Als and more), Flannery employs never-before-seen archival footage, newly discovered personal letters and her own published words (read by Mary Steenburgen) alongside original animations and music to examine the life and legacy of an American literary icon. The film was awarded the first ever Library of Congress Lavine/Ken Burns
Prize for Film
in 2019 in recognition of its "original research and compelling narrative" deployed to tell important stories about American life and culture.
Production of this film was supported by the Hank Center and it premiered at the 2019 Catholic Imagination Conference.
Watch it on PBS American Masters on March 23
(check local listings).
Congratulations
Elizabeth and Fr. Bosco-- we are so proud of you and this brilliant achievement!