archive
"Teología del Pueblo": The People of God in the Theology of Pope Francis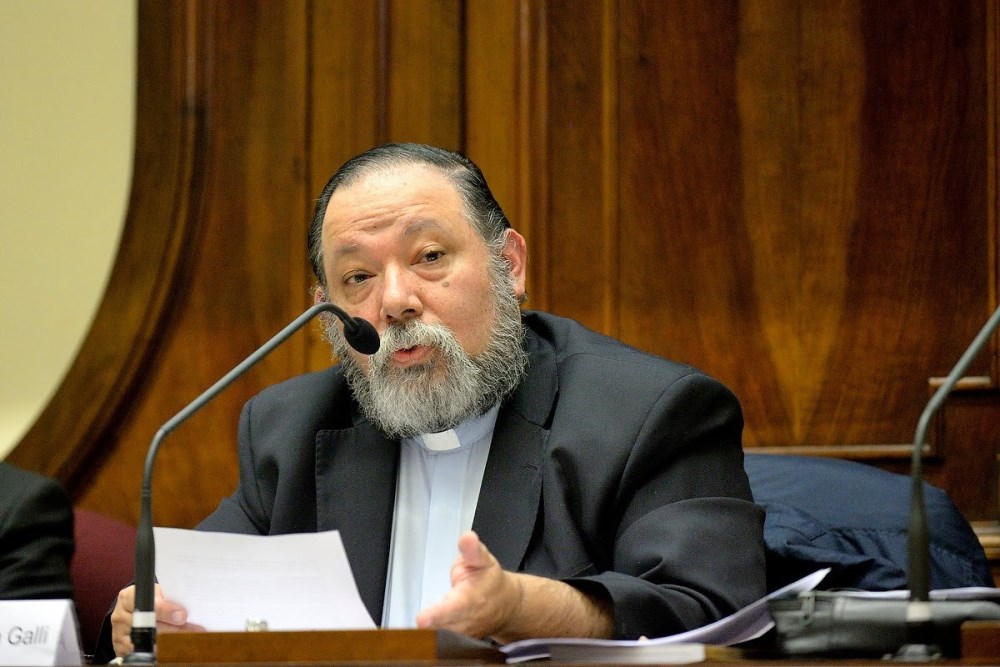 Friday, 8 April 2016
3:30PM - 5:30PM
Palm Court, Mundelein Center
Lake Shore Campus, LUC
This event is free and open to the public.
Carlos María Galli on the Pope's Ecclesiological Vision
On April 8, 2016 Loyola University Chicago will host Fr. Carlos María Galli for a panel discussion on the Pope's ecclesiological vision. Fr. Galli, a personal friend of Pope Francis and a priest of the Archdiocese of Buenos Aires, is full professor of Theology at the Pontifical Catholic University of Argentina. In 2007, he served at the Fifth General Conference of the Bishops of Latin America and the Caribbean at Aparecida. In 2012 Pope Francis appointed him to the International Theological Commission. Fr. Galli will discuss the Pope's Teología del Pueblo (The Theology of the People of God).
Joining the conversation will be Dr. Massimo Faggioli, Director of the Institute for Catholicism at the University of St. Thomas, Dr. Marian K. Díaz, Associate Professor at the Institute of Pastoral Studies at Loyola University Chicago, and Dr. Miguel Díaz, the John Courtney Murray, SJ University Chair in Public Service at Loyola University Chicago.