archive
Everything Is Connected: Reflections on "Home" on the 5th Anniversary of Laudato Si'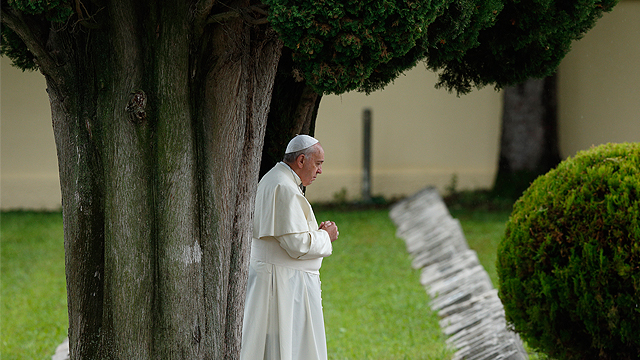 Missed the webinar?
Mentioned in the webinar and related media:
Paul Elie's recent pieces in Emergence
Loving God,
Creator of Heaven, Earth, and all therein contained.
Open our minds and touch our hearts,
so that we can be part of Creation, your gift.
Be present to those in need in these difficult times,
especially the poorest and most vulnerable.
Help us to show creative solidarity
as we confront the consequences of the global pandemic.
Make us courageous in embracing
the changes required to seek the common good.
Now more than ever, may we all feel interconnected and interdependent.
Enable us to succeed in listening and responding
to the cry of the Earth and the cry of the poor.
May their current sufferings become the birth-pangs
of a more fraternal and sustainable world.
We pray through Christ our Lord,
under the loving gaze of Mary Help of Christians,
Amen.
About
The vision outlined by Pope Francis in Laudato Si' transcends the often narrow and individualist boundaries of contemporary Christian spirituality (not to mention consumerist/materialist economic systems), in order to include fruitful relationship with all created things. "Our hearts are authentically open to universal communion," Pope Francis declares, excluding "nothing and no one" because "everything is related, and we human beings are united as brothers and sisters on a wonderful pilgrimage, woven together by the love God has for each of his creatures." For Pope Francis it is holistic integration--of faith, reason, experience, academic disciplines, and ways of knowing--that best characterizes his expansive concern. Pope Francis's vision of our shared home is thus religiously incarnational, scientifically astute, and morally communitarian. Keeping with the best traditions of the Catholic sacramental imagination, Pope Francis's all encompassing embrace begins in a particular biosphere but also stretches out to include the entire community of the cosmos. We were pleased to host a compelling conversation marking the 5th anniversary of the publication of this landmark encyclical.
Co-sponsored by the Institute of Environmental Sustainability, the Department of Theology, and Commonweal.
SPEAKERS
Paul Elie is a senior fellow in Georgetown University's Berkley Center for Religion, Peace, and World Affairs, where he moderates the university's Faith and Culture conversation series. Emergence

recently published an

essay

of his about Pope Francis and the natural world

.

He is the author of

The Life You Save May Be Your Own and Reinventing Bach, both National Book Critics Circle Award finalists, and essays and articles for The Atlantic, The New York Times, Vanity Fair, Commonweal, and other periodicals.


Nancy Tuchman

is the Founding Dean of the Institute of Environmental Sustainability at Loyola University Chicago.

Dean Tuchman's vision for IES is to raise public awareness of the unsustainable consumption of Earth's natural resources with the goal of transforming behavior, developing policy, and inspiring and preparing next generation of science-based environmental leaders.

Tuchman's research focuses on human impacts on aquatic ecosystem structure and function. She is Co-Director of the International Jesuit Ecology Project.
Thursday, May 21st
4:00 - 5:30 PM CDT
This event was free and open to the public.
These topics are very important to our shared work at Loyola University Chicago.
A post conference report of the gathering is
available here
.