archive
Personal Portraits of Grace: Reflections on Church and Culture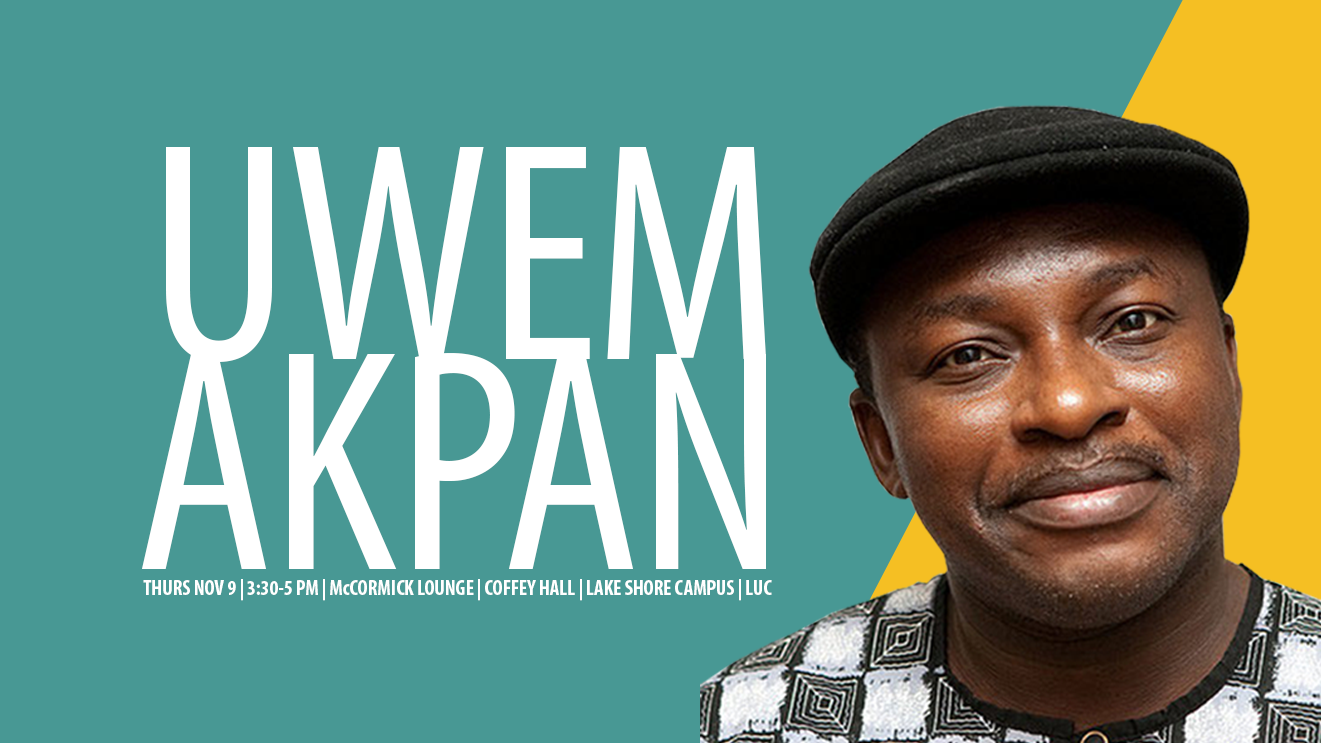 Thursday, November 9, 2017
3:30 - 5:00 PM
McCormick Lounge, Coffey Hall
Loyola Univeristy Chicago, Lake Shore Campus
The Hank Center is proud to host Uwem Akpan, the 2018 Pierre Teilhard de Chardin, S.J., Fellow in Catholic Studies, as he delivers his Teilhard Lecture in McCormick Lounge at 3:30 on November 9th, 2017. Mr. Akpan invites us to reflect on the complex multicultural reality of the Roman Catholic Church in the world today. His lecture, "Personal Portraits of Grace" engages transnational Catholicism by sharing intimate portraits from his homeland, Annangland, Nigeria in West Africa, and beyond.

Mr. Akpan will integrate personal experiences about how Catholic doctrine and social thought, as taught by Catholic missionaries, has interacted with African cultural traditions. He will explore important questions about the relationship between official teachings of the institutional Church, the lived experience of faith in different cultures, the power of narrative art.

Uwem Akpan was born in Akwa Ibom State in Nigeria. He attended Creighton and Gonzaga Universities in the U.S. and the Catholic University of East Africa in Kenya. In 2006, he received his MFA from the University of Michigan. Mr. Akpan left the Catholic priesthood in 2015 to dedicate more time to his writing. His stories and short autobiographies have appeared in The New Yorker, making the special edition twice. They have also been published in The Nigerian Guardian, The Hekima Review, America and O.

Mr Akpan's first book, Say You're One of Them, was published in 2008 by Little Brown. It made the "Best of the Year" list at People magazine and nine other magazines and dailies across the U.S.. It also made The New York Times's Editor's Choice List, and Entertainment Weekly listed it at No. 27 in their "Best of the Decade". Say You're One of Them also won the Commonwealth Prize (Africa Region), the PEN Open Book Award, and the Hurston/Wright Legacy Award. And was the 2009 Oprah Book club selection.