archive
The 2022 Saint John Henry Newman Lecture: Dr. Jennifer Newsome Martin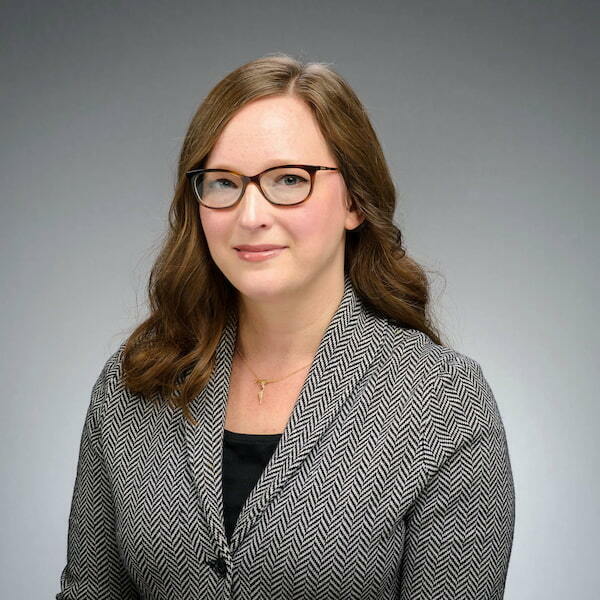 Jennifer Newsome Martin, Associate Professor of Theology at the University of Notre Dame, offers this year's Newman Lecture: The Sacrament of the Possible, or, Why I Became a Catholic. The Newman Lecture series invites scholars to recount their own discovery of the Catholic intellectual tradition in light of their ongoing research and thought.
This event is free and open to the public, all are welcome!
February 17. 2022, Zoom Forum, 7:00pm-8:30pm.
Jennifer Newsome Martin (Ph.D., University of Notre Dame, 2012) is a Catholic systematic theologian with research interests in 19th and 20th century Roman Catholic and Eastern Orthodox thought, theological aesthetics, trinitarian theology, religion and literature, and ressourcement theology. Her first book, Hans Urs von Balthasar and the Critical Appropriation of Russian Religious Thought (University of Notre Dame Press, 2015), was one of 10 winners internationally of the 2017 Manfred Lautenschlaeger Award for Theological Promise (formerly the John Templeton Award for Theological Promise). She is also the co-editor of An Apocalypse of Love: Essays in Honor of Cyril O' Regan (Herder & Herder, 2018), the second edition of the forthcoming Blackwell Companion to Catholicism, and the T&T Clark monograph series Explorations at the Crossroads of Theology and Aesthetics. Other work has appeared in Modern Theology, Communio: International Catholic Review, International Journal of Systematic Theology, Newman Studies Journal, and in a number of edited volumes and collections of essays. She serves on the editorial board of Religion & Literature and the University of Notre Dame Press and has a history of leadership positions with the Hans Urs von Balthasar Consultation of the Catholic Theological Society of America and the steering committees for the Christian Systematic Theology Unit and the Eastern Orthodox Studies Unit in the American Academy of Religion. She holds a joint appointment in the Program of Liberal Studies (Great Books/Core Texts) and the Department of Theology at the University of Notre Dame.