archive
Center takes innovative approach to improving criminal justice system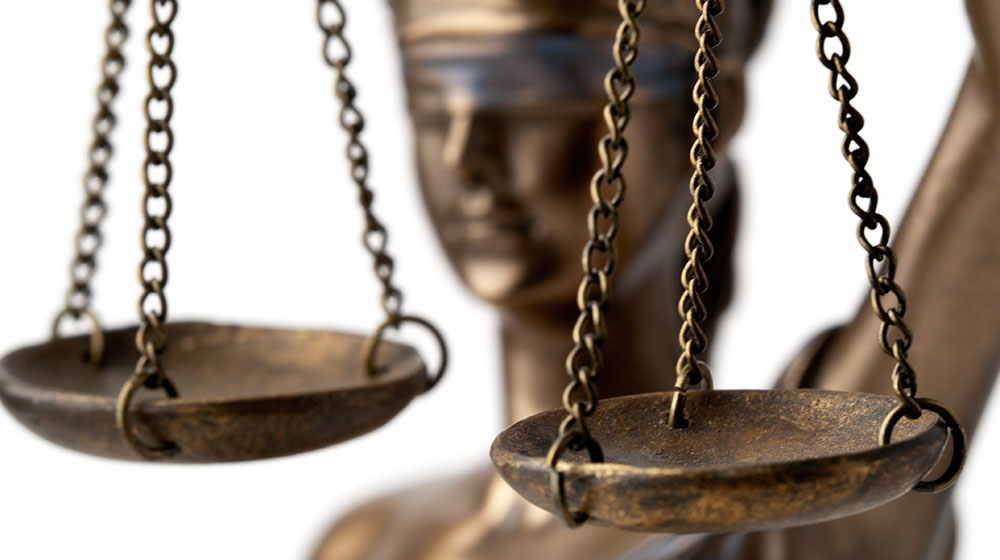 By Drew Sottardi | Senior writer
If you want to tackle the crime problem in Chicago—or any other city, for that matter—you need to think of it as more than just a criminal justice issue. It's an education issue, a socio-economic issue, a mental health issue, and more.
In short, it's a complex problem that requires innovative solutions.
That's exactly the approach Loyola is taking with its new Center for Criminal Justice Research, Policy, and Practice. The recently launched center brings together experts and students from several fields of study to share resources and insights—with the ultimate goal of creating a criminal justice system that is more fair, effective, and cost efficient.
It's the perfect time to launch such a center because criminal justice agencies have more data now than ever before, and they need help to understand all of that new information, said David Olson, PhD, co-director of the center and professor of criminal justice and criminology in the University's College of Arts and Sciences.
"Agencies and other groups want to have policies that are based on sound policy analysis and research, and a university is the ideal entity to facilitate that goal," Olson said. "We have the skills and expertise to carry out that kind of research, but we're also objective and not here to advocate for a political point of view. We provide policymakers with solid research that they can use to inform their decisions."
Joining Olson as co-director of the new center is the School of Law's Diane Geraghty, JD, who also serves as director of the Civitas ChildLaw Center. Like Olson, she has spent her career working to improve the criminal justice system. And, like her colleague, she believes the center is coming along at the ideal time.
"We know so much more now about what does and doesn't work in the criminal justice system," Geraghty said. "There's a general agreement that what we've been doing, at least on a macro level, isn't working. We need to be smart on crime, as opposed to just tough on crime."
A history of reform
The new center is just one example of how Loyola is working to improve the criminal justice system. Over the years, researchers and students from across the University have teamed up on countless projects—from examining the psychological barriers ex-offenders face when looking for work, to a student-produced magazine devoted to crime and violence in Chicago.
Last year, Loyola launched Plan 2020, a five-year roadmap that promotes social justice and aims to build a more just, humane, and sustainable world. The center, which is supported in part by the John D. and Catherine T. MacArthur Foundation, is a key part of that strategic plan.
By using research to evaluate current policies—and by working closely with government agencies, nonprofit organizations, and other groups—the center hopes to bring sweeping improvements to the criminal justice system. But instead of focusing exclusively on a single element, such as policing strategies or sentencing guidelines, the center plans to take a wide look at the entire system.
"Everything is interconnected," Olson said. "You can't look at one component or element in isolation and truly understand what's going on in the criminal justice system. If you do, it's like having blinders on."
Because criminal justice touches so many fields of study, Olson and Geraghty are reaching out to fellow professors and students across the University to get their input and expertise. Olson, for instance, has been talking with environmental science faculty members and students who are using geo-mapping to see if green spaces have any effect on crime rates. Geraghty, meanwhile, has collaborated with professors from the Department of Psychology and hopes to one day work with faculty members who specialize in predictive analytics.
And that's only scratching the surface of what the center hopes to do. The possibilities, Olson said, are virtually endless. "You name a discipline and I can show how criminal justice relates to it," he said.
Emerging science
As one of its first initiatives, the center is looking at how the criminal justice system handles the so-called emerging adult population—offenders between the ages of 18 and 24. This group represents a disproportionate amount of overall arrests and admissions into jails and prisons. Statistics also show that emerging adults are more likely than other age groups to be arrested for violent offenses and to commit crimes more quickly when they are released.
But new research suggests that these offenders—despite their reckless, impulsive behavior—can be rehabilitated. The key is getting them the proper support and services.
"We need to recognize that maybe this group, despite technically being 'adults,' doesn't respond to the same programs and strategies that we use for older adults," Olson said.
One idea the center is exploring is whether younger offenders might respond better to younger probation officers or those who act more like social workers and less like the police. The theory, Olson said, is that emerging adults might be able to develop a better rapport with them—and in turn, they'd be more likely to follow through on the terms of their probation.
As for Geraghty, she hopes that the center will help transform a criminal justice system that is clearly in disarray. As someone who has been at Loyola for nearly four decades and is well versed in the University's Jesuit mission of helping others, she has a simple message: "I think there's a sense among people that we as a society can do better than this. We can protect victims and make communities safer in a way that preserves dignity."
The Center for Criminal Justice Research, Policy, and Practice brings together experts and students from several fields of study to share resources and insights.