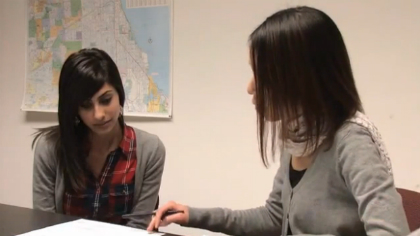 Want to find a research opportunity? Want to know how to do a lit. review or research presentation? Want to know other Loyola offices that can help you with research? The Office of Undergraduate Research has compiled a few different types of resources. Check them out using the tabs to the left.
The first, "For Mentors and Researchers," offers sample learning objectives for undergraduate researchers, best practices for researchers and their mentors, as well as a sample learning agreement and progress report form. The Office of Undergraduate Research also offers a range of workshops. Check out the links below for more information, including power point presentations from workshops. And finally, check out the guide to some key Loyola offices and programs that could help you out with research, including Loyola's Learning Portfolio program.
If you are looking for resources to help you find a research, presentation, or publishing opportunity, check the "Opportunities" tab as well. Those guides and lists can help you find hundreds of research opportunities, and include links to organizations that can support your research.
If you have suggestions for more resources LUROP should highlight, please e-mail lurop@luc.edu.