archive
Congratulations to our award-winners and 2020 graduates!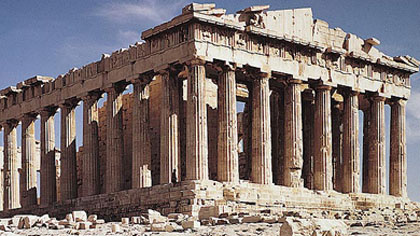 The Department of Classical Studies is proud to celebrate the 2019-20 Key and Certificate honorees
John T. O'Connell Key for Classical Civilization – Madeline Bonner
Dr. D. Herbert Abel Key for Ancient Greek – Rebecca Caithamer
Fr. James J. Mertz, S.J., Key for Latin – Carl Lewandowski
SCS Outstanding Student Award in the Field of Classics – Matthew Walcutt
CAMWS Award for Outstanding Accomplishment in Classical Studies – Julianna Babich
ICC Award for Outstanding Accomplishment in Classical Studies – Rachel Nezzer
We celebrate the winners of the 2020 essay and translation contests
Fr. Matt Creighton, S.J., Undergraduate Essay Contest
First Prize: Honore Walsh, "On the Brink of Destruction: The Speeches of Solzhenitsyn and Nicias"
Second Prize: Carl Lewandowski, "Continuity and Innovation in the Legal System of Roman Egypt"
Honorable Mentions: Madeline Bonner, "The Arch of Constantine: Spolia in the Context of Elsner's Cumulative Aesthetic" and Julianna Babich "The Justification of War: A Comparative Analysis of the Corinthian Speech in Thucydides and Franklin Delano Roosevelt's 'Infamy'"
Edwin P. Menes Translation Contests
Greek: Rebecca Caithamer
Latin: Matthew Walcutt
Latin - Honorable Mention: Julianna Babich
We are also pleased to announce extra-departmental recognition for our graduating seniors

Christina Pham: 2020 National Latin Exam Gold Medal
Madeline Bonner: Phi Beta Kappa
Matthew Walcutt: Phi Beta Kappa
We are proud of all of our sesquicentennial graduates!
Julianna Babich, B.A. with Classics Distinction, Latin (major), Greek (minor), magna cum laude
Madeline Bonner, B.A., Classical Civilization (major), Bioethics (minor), magna cum laude
Rebecca Caithamer, B.A. with Classics Distinction, Classical Civilization and Greek (double major), Latin, Anthropology, and Philosophy (minors), summa cum laude
Hannah Davis, B.S., Chemistry (major), Classical Civilization and Dance (minors), cum laude
Jordon Foster, B.S., Psychology (major), Classical Civilization (minor)
Erin Kleinschmidt, B.A., Anthropology and Classical Civilization (double major), magna cum laude
Christina Pham, B.S. with Classics Distinction, Biology (major), Classical Civilization and Latin (minors), magna cum laude
Vanessa Reese, B.A., Film & Digital Media and Classical Civilization (double major)
Alexandria Scheidecker, B.S.N. and B.A., Nursing and Classical Civilization (double major)
Camilla Siudyla, B.S., Biology and Classical Civilization (double major)
Matthew Walcutt, B.A. with Classics Distinction, Latin and History (double major), Greek and Sociolegal Studies (minors), summa cum laude
This year, the Society for Classical Studies acknowledges all graduating classics students: https://classicalstudies.org/scs-news/congratulating-2020-graduates