archive
Loyola alum lectures on shipwreck excavation in Sicily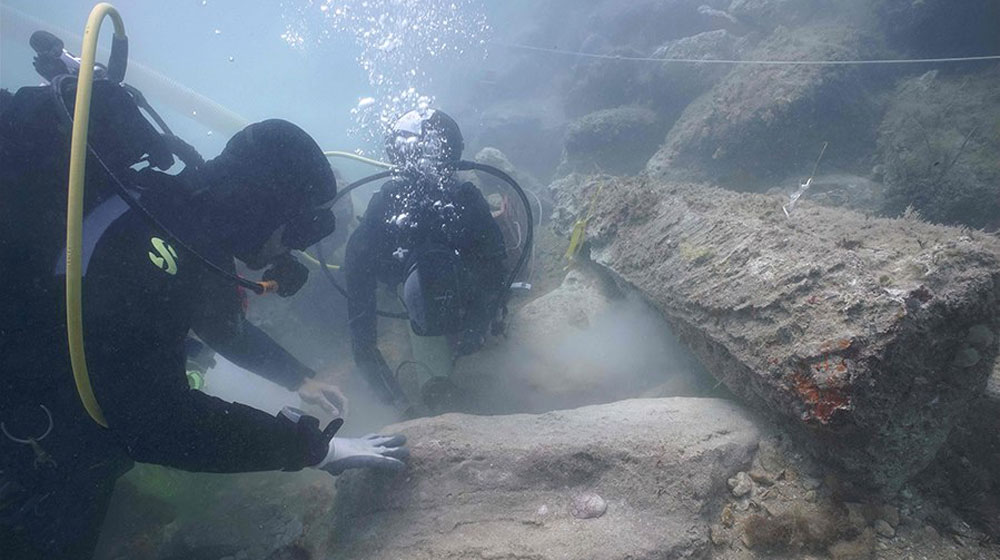 On March 22, students, faculty, and alums packed Galvin Auditorium (Sullivan Center, Lakeshore Campus) for "The Late Antique 'Church Wreck' at Marzamemi: Marble, Maritime Heritage, and Museum Development along the Sicilian Coast" by Justin Leidwanger (Stanford University). Dr. Leidwanger is an alumnus of Loyola University of Chicago (Classical Studies) and the Director of the Stanford University/ Soprintendenza del Mare Marzamemi Maritime Heritage Project (Pachino, Siracusa, Sicily). His talk was co-sponsored by the Department of Classical Studies and the Medieval Studies Program.
More Featured Stories
Extraordinary Alumni

Get involved with social justice in health care. That is Karen Aguirre's (BS '15) motto—and her advice to current nursing students. "Sometimes an issue is overlooked because of the complex problem-solving that it comes with," she says.


Women in STEM

Loyola's Girls Who Code chapter aims to provide a space for young women to learn, teach, and explore coding in an inclusive and supportive environment.


Ignatian Heritage Month

Musick is the residential services coordinator at the Open Door Youth Shelter in the West Town neighborhood of Chicago, part of the Night Ministry.